About Rethinking Success
• Hardcover: 240 pages
• Publisher: HarperOne (April 28, 2020)
The founder and CEO of Path North, Georgetown University professor, and former White House advisor teaches you how to find meaning, balance, and purpose throughout your career while reaching the highest levels of professional achievement—how to do well without losing yourself.
Throughout his illustrious career, J. Douglas Holladay has taught generations of executives as well as students in his popular MBA course at Georgetown how to use a holistic approach to defining and reaching success in life and business.
Success does not come with an instruction manual. Too often "successful" people end up feeling empty, isolated, and depressed because they have lost focus on what is most important in their lives. Rethinking Success can help anyone, no matter their field, maintain the practices and values that keep them in tune with their most cherished beliefs throughout their careers. Drawn from the insights of his network of famous friends as well as his experiences as an investment banker, White House advisor, diplomat, longtime business professor, and non-profit consultant, the advice in Rethinking Success is centered around eight essential questions we must ask ourselves regularly to stay focused, connected, and joyful throughout our working lives.
Filled with essential wisdom, Rethinking Success is a powerful guide that allows us to do well while staying in tune with the values and beliefs that are most important to us.
Social Media
Please use the hashtag #rethinkingsuccess, and tag @tlcbooktours, @harperonebooks, and @jdougholladay.

Purchase Links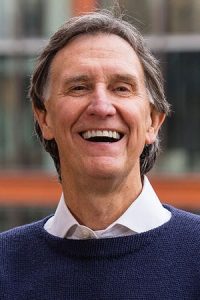 About J. Douglas Holladay
J. Douglas Holladay is an adjunct professor at the Georgetown University School of Business, co-founder of Park Avenue Equity Partners, L.P., and founder of NorthPoint, a networking organization for executives. He was also an investment banker at Goldman, Sachs, and worked for the White House as a Special Ambassador coordinating international relations. Holladay holds degrees from the University of North Carolina, Princeton Theological Seminary, and Oxford University. He lives in McLean, Virginia.
Find out more about him on his website, and follow him on Twitter and Instagram.
Instagram Features
Tuesday, April 28th: Instagram: @bookish_jules
Friday, May 1st: Instagram: @nurse_bookie
Wednesday, May 6th: Instagram: @livingmybestbooklife
Thursday, May 7th: Instagram: @books.coffee.cats.code
Friday, May 8th: Instagram: @mommaleighellensbooknook
Saturday, May 9th: Instagram: @readwithwine
Thursday, May 14th: Instagram: @sarahs_reads