About After Me Comes the Flood
• Paperback: 256 pages
• Publisher: Custom House (March 17, 2020)
"A beautiful, dream-like, unsettling narrative in which every word, like a small jewel, feels carefully chosen, considered and placed. Rarely do debut novels come as assured and impressive as this one." —Sarah Waters, New York Times bestselling author of The Paying Guests
Elegant, sinister and psychologically complex, After Me Comes the Flood is the haunting debut novel by the bestselling author of The Essex Serpent and Melmoth.
One hot summer's day, John Cole decides to shut his bookshop early, and possibly forever, and drives out of London to see his brother. When his car breaks down on an isolated road, he goes looking for help and finds a dilapidated house. As he approaches, a laughing woman he's never seen before walks out, addresses him by name and explains she's been waiting for him. Entering the home, John discovers an enigmatic clan of residents all of whom seem to know who he is, and also claim they have been awaiting him arrival. They seem to be waiting for something else, too—something final…
Written before Sarah Perry's ascension to an internationally bestselling author, After Me Comes the Flood is a spectacular novel of obsession, conviction and providence.
Social Media
Please use the hashtag #aftermecomestheflood, and tag @tlcbooktours and @customhousebooks.

Purchase Links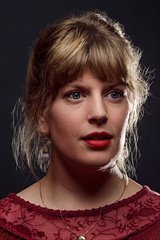 About Sarah Perry
Sarah Perry is the internationally bestselling author of The Essex Serpent and After Me Comes the Flood. She lives in England.
Find out more about Sarah at her website.
Instagram Features
Tuesday, March 17th: Instagram: @crystals_library
Wednesday, March 18th: Instagram: @readingbetweenthe__wines
Thursday, March 19th: Instagram: @jennsbookvibes
Friday, March 20th: Instagram: @jess_reads_books
Sunday, March 22nd: Instagram: @bookapotamus
Monday, March 23rd: Instagram: @the.magicalpages
Tuesday, March 24th: Instagram: @read.write.coffee
Wednesday, March 25th: Instagram: @somekindofalibrary
Monday, March 30th: Instagram: @bookslifehome