About Hour of the Assassin
• Hardcover: 352 pages
• Publisher: William Morrow (March 31, 2020)
"Quirk has earned his spot in the front ranks of thriller writers. Opens with a bang and keeps exploding for three hundred pages." —David Baldacci, New York Times bestselling author of A Minute to Midnight

Framed and on the run for his life, a former Secret Service agent discovers how far some men will go to grasp the highest office in the land in this electrifying tale from the author of The Night Agent—a propulsive political thriller reminiscent of the best early Baldacci and Grisham novels.
As a Secret Service agent, Nick Averose spent a decade protecting the most powerful men and women in America and developed a unique gift: the ability to think like an assassin. Now, he uses that skill in a little-known but crucial job. As a "red teamer," he poses as a threat, testing the security around our highest officials to find vulnerabilities—before our enemies can. He is a mock killer, capable of slipping past even the best defenses.
His latest assignment is to assess the security surrounding the former CIA director at his DC area home. But soon after he breaches the man's study, the home's inner sanctum, Nick finds himself entangled in a vicious crime that will shake Washington to its foundations—as all the evidence points to Nick.
Nick knows he's the perfect scapegoat. But who is framing him, and why? To clear his name, he must find the truth—a search that leads to a dark conspiracy whose roots stretch back decades. The prize is the most powerful position in the world: the Oval Office.
To save himself and the people he loves, Nick must stop the men who rule Washington before they bury him along with their secrets.
"This one is a gritty, intense political thriller, filled with nuance and dire exploits. Totally entertaining. A treat from start to finish. —Steve Berry, author of The Malta Exchange
Social Media
Please use the hashtag #houroftheassassin, and tag @tlcbooktours and @williammorrowbooks.

Purchase Links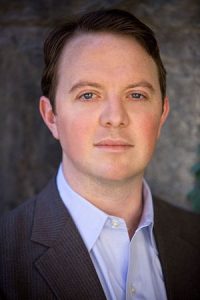 About Matthew Quirk
Matthew Quirk is the New York Times bestselling author of The 500, The Directive, Cold Barrel Zero, and Dead Man Switch. He spent five years at The Atlantic reporting on crime, private military contractors, terrorism prosecutions, and international gangs. He lives in San Diego, California.
Find out more about Matthew at his website, and connect with him on Facebook and Twitter.
Instagram Features
Tuesday, March 31st: Instagram: @jessicamap
Wednesday, April 1st: Instagram: @travelling.the.pages
Thursday, April 2nd: Instagram: @jenabrownwrites
Friday, April 3rd: Instagram: @thebookishalix
Saturday, April 4th: Instagram: @books_with_bethany
Sunday, April 5th: Instagram: @livingmybestbooklife
Monday, April 6th: Instagram: @nurse_bookie