Join us for an Instagram tour for
Series: The Lords of London (Book 1)
Mass Market Paperback: 368 pages
Publisher: Zebra (March 31, 2020)
In this captivating new Regency trilogy, bestselling author Ella Quinn picks up where her beloved Worthingtons series left off, as three Lords of London discover true love at last . . .
Handsome, rakish, incorrigibly flirtatious—Fredrick, Lord Littleton, is notorious. Lady Adeline Wivenly is resolved to keep him at arm's length during her first Season—until she overhears another woman's plot to trick him into marriage. Even a rogue is undeserving of such deception, and Adeline feels obliged to warn him—only to find herself perilously attracted . . .
In the past, Littleton's charm nearly got him leg-shackled to the wrong woman. Now he's positive he's found the right one, for Adeline is everything he wants and needs in a wife. Her sense of justice is so strong she agrees to help him despite her mistrust. But can the ton's most elusive lord convince the lady he is finally serious about marriage—as long as she will be his bride?
Praise for Ella Quinn's Believe in Me
 
"Quinn continues to delight with the surprising adventures of the Worthington family. Fans of Lisa Kleypas and Julia Quinn will enjoy this family."
—Booklist 

Purchase Links
About Ella Quinn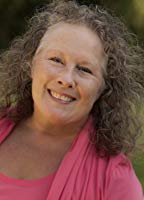 USA Today bestselling author Ella Quinn's studies and other jobs have always been on the serious side. Reading historical romances, especially Regencies, were her escape. Eventually her love of historical novels led her to start writing them.
She is married to her wonderful husband of over thirty years. They have a son and two beautiful granddaughters, and a Portuguese Water Dog. After living in the South Pacific, Central America, North Africa, England and Europe, she and her husband decided to make their dreams come true and are now living on a sailboat. After cruising the Caribbean and North America, she completed a transatlantic crossing from St. Martin to Southern Europe. She's currently living in Germany, happily writing while her husband is back at work, recovering from retirement.
Connect with Ella
Instagram tour:
Sunday, March 29th: @tlcbooktours – giveaway
Monday, March 30th: @thecurvysavvante
Monday, March 30th: @thebookdisciple
Tuesday, March 31st: @angelareadsbooks
Tuesday, March 31st: @lowkey.bookish
Wednesday, April 1st: @radbabesread
Thursday, April 2nd: @simplykelina
Friday, April 3rd: @ksquaredreads
Friday, April 3rd: @chill_jilland_read
Saturday, April 4th: @sarahandherbookshelves
Sunday, April 5th: @bookish_4_life
Monday, April 6th: @barr_bookworms
Tuesday, April 7th: @a_bookish_dream