The Playground by Jane Shemilt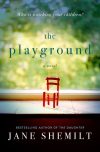 Monday, January 6th: No More Grumpy Bookseller
Tuesday, January 7th: PhDiva
Wednesday, January 8th: Always With a Book
Thursday, January 9th: Literary Quicksand
Friday, January 10th: Girl Who Reads
Meet Me On Love Lane by Nina Bocci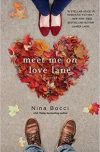 Monday, January 6th: The Romance Dish
Tuesday, January 7th: Bookish Bliss and Beauty and @bookishblissandbeauty
Wednesday, January 8th: Kritter's Ramblings
.
.
The Wicked Redhead by Beatriz Williams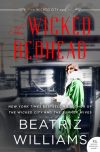 Monday, January 6th: Instagram: @shereadswithcats
.
.
.
.
The Heap by Sean Adams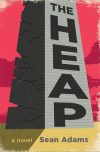 Tuesday, January 7th: Instagram: @thatgirlrunswithbluntscissors
Wednesday, January 8th: Instagram: @crystals_library
Thursday, January 9th: Instagram: @tbretc
Friday, January 10th: Instagram: @bookapotamus
Saturday, January 11th: Instagram: @rynicolereads
Sunday, January 12th: Instagram: @jess_reads_books
Stay by Catherine Ryan Hyde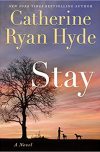 Friday, January 10th: A Chick Who Reads
.
.
.
.
A Long Time Comin' by Robin W. Pearson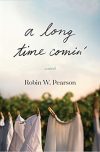 Monday, January 6th: @remnantsartco
Monday, January 6th: @turquoiseavenue
Tuesday, January 7th: @book_obsessedbri
Tuesday, January 7th: @irishgirliereads
Wednesday, January 8th: @thesketchyreader
Thursday, January 9th: @storied.adventures
Friday, January 10th: @lovelyreadergirl
Saturday, January 11th: @lesa_cap
Sunday, January 12th: @books_faith_love
And Dangerous to Know by Darcie Wilde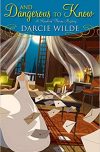 Monday, January 6th: @megsbookclub
Monday, January 6th: @bibliolau19
Tuesday, January 7th: @geronimoreads
Tuesday, January 7th: @pnwbookworm
Wednesday, January 8th: @saturday_nite_reader
Thursday, January 9th: @lowkey.bookish
Friday, January 10th: @barr_bookworms
Friday, January 10th: @sarahandherbookshelves
Saturday, January 11th: @_ebl_inc_
Sunday, January 12th: @bluntscissorsbookreviews
House on Endless Waters by Emuna Elon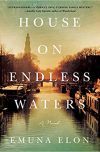 Monday, January 6th: @somekindofalibrary
Monday, January 6th: @lavieestbooks
Tuesday, January 7th: @my_book_journey_
Tuesday, January 7th: @nurse_bookie
Wednesday, January 8th: @beritaudiokilledthebookmark
Thursday, January 9th: @happiestwhenreading
Friday, January 10th: @giuliland
Saturday, January 11th: @jessicamap
Sunday, January 12th: @readingmama_reviews
Good Girls Lie by J. T. Ellison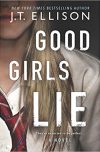 Monday, January 6th: @thecityofdarkclockwork
Monday, January 6th: @girlsinbooks
Tuesday, January 7th: @lifeinlit
Wednesday, January 8th: @givemeallthebooks
Wednesday, January 8th: @everlasting.charm
Thursday, January 9th: @readingbetweenthe_wines
Friday, January 10th: @shereadswithcats
Saturday, January 11th: @basicbsguide
Sunday, January 12th: @notinjersey
The Intended Victim by Alexandra Ivy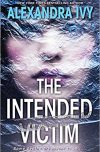 Monday, January 6th: @lifeinlit
Monday, January 6th: @quietmountainreader
Tuesday, January 7th: @readwithjamie
Tuesday, January 7th: @beritaudiokilledthebookmark
Wednesday, January 8th: @bookclubwithbite
Wednesday, January 8th: @readingmama_reviews
Thursday, January 9th: @jessicamap
Friday, January 10th: @cassies_books_reviews
Saturday, January 11th: @wherethereadergrows
What Holds Us Together by Sandi Ward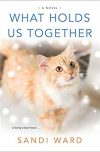 Monday, January 6th: @reading_with_nicole
Monday, January 6th: @lets_talk_books_and_cats
Tuesday, January 7th: @gfbookcatlover
Tuesday, January 7th: @_ebl_inc_
Wednesday, January 8th: @mixed_matched_socks
Wednesday, January 8th: @catsonbookshelves
Thursday, January 9th: @ifcatscouldread
Thursday, January 9th: @theliterarybirds
Friday, January 10th: @books.cats.n.tats
Friday, January 10th: @nurse_bookie
Saturday, January 11th: @bluntscissorsbookreviews
Sunday, January 12th: @bookswithbean