About The Last Romantics
• Paperback: 384 pages
• Publisher: William Morrow Paperbacks; Reprint edition (January 14, 2020)
A Read with Jenna Today Show Book Club Pick!
An Instant New York Times Bestseller
Named a Best Book of the Month by Goodreads • Lithub • Refinery29 • InStyle • HelloGiggles • Real Simple • Parade • PureWow • Bustle
"A richly observed novel, both ambitious and welcoming." — Meg Wolitzer
A sweeping yet intimate epic about one American family, The Last Romantics is an unforgettable exploration of the ties that bind us together, the responsibilities we embrace and the duties we resent, and how we can lose—and sometimes rescue—the ones we love.
When the renowned poet Fiona Skinner is asked about the inspiration behind her iconic work, The Love Poem, she tells her audience a story about her family and a betrayal that reverberates through time.
It begins in a big yellow house with a funeral, an iron poker, and a brief variation forever known as the Pause: a free and feral summer in a middle-class Connecticut town. Caught between the predictable life they once led and an uncertain future that stretches before them, the Skinner siblings—fierce Renee, sensitive Caroline, golden boy Joe and watchful Fiona—emerge from the Pause staunchly loyal and deeply connected.  Two decades later, the siblings find themselves once again confronted with a family crisis that tests the strength of these bonds and forces them to question the life choices they've made and ask what, exactly, they will do for love.
A novel that pierces the heart and lingers in the mind, The Last Romantics is a beautiful meditation on the power of stories—how they navigate us through difficult times, help us understand the past, and point the way toward our future.
Social Media
Please use the hashtag #thelastromantics and tag @williammorrowbooks, @taraconklinauthor, and @tlcbooktours.

Purchase Links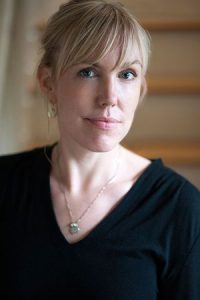 About Tara Conklin
Tara Conklin is the author of the New York Times bestseller The House Girl. Trained as a lawyer, she worked for an international human rights organization and as a litigator at a corporate law firm in London and New York. Her short fiction has appeared in the Bristol Prize Anthology, Pangea: An Anthology of Stories from Around the Globe, and This Is the Place: Women Writing About Home. She holds a BA in history from Yale University, a JD from New York University School of Law, and a Master of Arts in Law and Diplomacy from the Fletcher School (Tufts University). She lives in Seattle, Washington, with her family.
Find out more about Tara at her website, and connect with her on Facebook, Twitter, and Instagram.
Instagram Features
Tuesday, January 14th: Instagram: @beritaudiokilledthebookmark
Wednesday, January 15th: Instagram: @downtogetthefictionon
Thursday, January 16th: Instagram: @tbretc
Saturday, January 18th: Instagram: @kmc_reads
Sunday, January 19th: Instagram: @mamajustwantstoread
Monday, January 20th: Instagram: @storied.adventures
Tuesday, January 21st: Instagram: @allthebooksandchocolate
Wednesday, January 22nd: Instagram: @orangecountyreads
Friday, January 24th: Instagram: @throneofshatteredbooks
Saturday, January 25th: Instagram: @book.hang.o.ver