Join us for an Instagram tour for
Series: A Death by Chocolate Mystery (Book 3)
Hardcover: 288 pages
Publisher: Kensington (February 25, 2020)
When a pirate festival blows into their small town, bakeshop owners Jacobia "Jake" Tiptree and her best friend Ellie White expect they'll be busy baking up a storm, but instead they find themselves marooned in a new murder investigation after someone kills a well-known food writer and TV personality . . .
Everything is shipshape at Jake and Ellie's new waterfront bakery, The Chocolate Moose, especially now that the annual Pirate Festival is dropping anchor in their quaint island village of Eastport, Maine. Jake and Ellie are ready for the bounty of tourists sure to flood their shop. But their plans quickly sink when the body of celebrity foodie, Henry Hadlyme, is discovered in the Moose's basement.
Jake and Ellie are horrified, but their shock turns to dismay when Jake is pegged for the murder. Now, to clear Jake's name and save the shop, Jake and Ellie must swashbuckle down and figure out who among Henry's numerous enemies scuttled him in the cellar. Was it a long-ago jilted sweetheart's vengeful relative? His long-suffering personal assistant? Or perhaps some bitter-as-dark-chocolate unknown enemy, now aboard the mysterious ship lurking in Eastport's harbor?
Alas, dead men tell no tales, so Jake and Ellie will have to get to the bottom of the case on their own and find the real killer before anyone else is forced to walk the plank . . .

Purchase Links
About Sarah Graves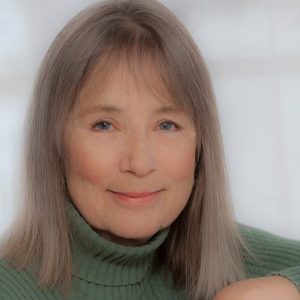 Sarah Graves lives in Eastport, Maine, in a 200-year-old house much like Jake Tiptree's. After 20 years of home repair – and yes, it really does make you think about murder! – she has handed in her toolbox and returned to her first love: chocolate. When she's not cooking or baking something delectable, or writing about it, she tends a huge garden or shovels snow, depending upon the season.
Connect with Sarah
Instagram tour:
Sunday, March 1st: @tlcbooktours – giveaway
Monday, March 2nd: @thephdivabooks
Monday, March 2nd: @crystals_library
Tuesday, March 3rd: @rcbooksandfood
Tuesday, March 3rd: @catsonbookshelves
Wednesday, March 4th: @lowkey.bookish
Wednesday, March 4th: @books_with_bethany
Thursday, March 5th: @pnwbookworm
Friday, March 6th: @jennblogsbooks
Friday, March 6th: @bookishconnoisseur
Saturday, March 7th: @irishgirliereads
Sunday, March 8th: @all.the.lovely.pages