About Losing You
• Paperback: 368 pages
• Publisher: William Morrow Paperbacks; Reprint edition (January 28, 2020)
In this thrilling standalone novel from the internationally bestselling author of the Frieda Klein series, a woman's frantic search for her missing daughter unveils a nefarious web of secrets and lies.
Nina Landry awakens on her fortieth birthday, anticipating a day filled with excitement. She, her new boyfriend, and her two children are taking a trip—leaving their home on Sandling Island, off the coast of England, for a dream vacation. As soon as her fifteen-year-old daughter, Charlie, returns from a sleepover, they can get ready to leave.
But Charlie doesn't come home at the expected time. Nina can't believe of all days, Charlie has chosen this day to be late. As minutes and then hours tick by, Nina's annoyance soon changes to concern, and then to a chilling certainty that something terrible has happened.
The police insist there's no reason to worry—yet. Teenagers are unreliable, impulsive. Nina always thought she and Charlie had a solid, trusting relationship, but seeking out Charlie's friends for clues to her whereabouts makes her reconsider. How well does Nina know her daughter, really? How well can a parent ever know a child? And will everything Nina doesn't know—about Charlie, her neighbors, even the friends and family closest to them—prove fatal…?
Losing You once again proves that Nicci French is at the height of their storytelling powers in a clever, mind-bending thriller that has readers guessing at every twist and turn.
Social Media
Please use the hashtag #losingyou, and tag @tlcbooktours and @williammorrowbooks.

Purchase Links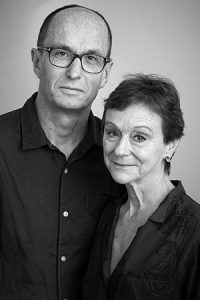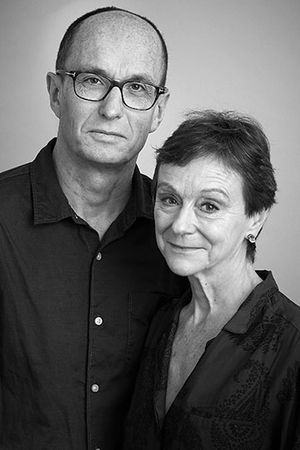 About Nicci French
Nicci French is the pseudonym of English wife-and-husband team Nicci Gerrard and Sean French. Their acclaimed novels of psychological suspense have sold more than 8 million copies around the world.
Follow them on Facebook and Twitter.
Instagram Features
Tuesday, January 28th: Instagram: @the.magicalpages
Wednesday, January 29th: Instagram: @readingbetweenthe__wines
Thursday, January 30th: Instagram: @kraysbookclub
Friday, January 31st: Instagram: @thephdivabooks
Saturday, February 1st: Instagram: @jennsbookvibes
Sunday, February 2nd: Instagram: @mamajustwantstoread
Monday, February 3rd: Instagram: @bookapotamus