Join us for an Instagram Tour for
Paperback: 352 Pages
Publisher: Kensington
Meet Wren Johnson, owner of Let It Bee – a shop that sells all things honey, from candy to lip balm to candles. Wren lives and works in the small town of Oceanview along the Oregon coast. Her pet cat, Everett is a constant companion. He is a talkative Havana Brown cat who loves to go for walks on a leash.
One day when Wren is walking Everett on the beach, the kitty points Wren to the prone body of Agnes Snow among the dunes. Agnes is the arch-rival of Wren's Aunt Eloise, and she is definitely dead. The only clue is a label from one of Wren's handmade lip balms clutched in Agnes's right hand.
Wren calls 9-1-1 and meets Office Jim Hampton, a Paul Newman look alike who is suspicious of Wren from the start. Wren is suspect number one in his eyes – and her Aunt Eloise is suspect number two. Wren, along with Everett, must follow the clues to catch the real killer and clear their names.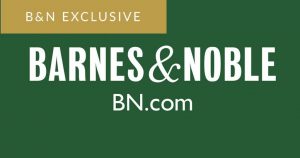 About Nancy Coco
Nancy J Parra AKA Nancy Coco AKA Nell Hampton is the author of over 27 published novels which include five mystery series: The Oregon Honey-comb Mystery Series (Kensington), The Candy-Coated Mysteries (Kensington), The Kensington Palace Mystery Series (Crooked Lane), The Wine Country Tours Mystery Series (Crooked Lane) The Gluten-free Baker's Treat Mysteries (Berkley Prime Crime), and The Perfect Proposal Mysteries (Berkley Prime Crime).  Her writing has been called witty and her protagonists plucky by reviewers around the world.  Nancy is a member of Sisters in Crime, and writes for the Killer Character Blog on the 8th of every month.  Nancy loves to hear from readers.
Connect with Nancy
Instagram tour:
Sunday, January 12th: @tlcbooktours – giveaway
Monday, January 13th: @irishgirliereads
Monday, January 13th: @wellreadmama
Tuesday, January 14th: @escape_in_a_book
Wednesday, January 15th: @jennblogsbooks
Thursday, January 16th: @crystals_library
Friday, January 17th: @rendezvous_with_reading
Friday, January 17th: @gfbookcatlover
Saturday, January 18th: @pnwbookworm
Monday, January 20th: @catsonbookshelves
Sunday, January 26th: @_ebl_inc_