About Inexpressible Island
• Paperback
• Publisher: HarperCollins (December 12, 2019)
The third and final novel in Paullina Simons' unforgettable End of Forever saga concludes Julian and Josephine's heartbreaking love story that has spanned lifetimes.
They were ready for anything…except the end.
Julian has lost everything he ever loved and is almost out of time. His life and death struggle against fate offers him one last chance to do the impossible and save the woman to whom he is inextricably bound.
Together, Julian and Josephine wage war against a relentless dark force that threatens to destroy them. The fight will take everything they are and everything they have, as they try once more to give each other back their unfinished lives.
As time runs out for the star-crossed lovers, Julian learns that fate has one cruel trick in store for them—and even a man who has lost everything…
…still has something left to lose.
Social Media
Please use the hashtag #inexpressibleisland and tag @tlcbooktours, @williammorrowbooks, and @paullinasimons.

Purchase Links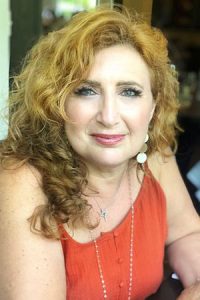 About Paullina Simons
Paullina Simons is the author of Tully and The Bronze Horseman, as well as ten other beloved novels, a memoir, a cookbook, and two children's books. Born in Leningrad, Russia, Paullina immigrated to the United States when she was ten, and now lives in New York with her husband and an alarming number of her once-independent children.
Find out more about Paullina at her website, and connect with her on Twitter, Instagram, and Facebook.
Instagram Features
Tuesday, November 19th: Instagram: @tarheelreader
Wednesday, November 20th: Instagram: @simplykelina
Thursday, November 21st: Instagram: @laceybooklovers
Saturday, November 23rd: Instagram: @megsbookclub
Sunday, November 24th: Instagram: @beritaudiokilledthebookmark
Monday, November 25th: Instagram: @lauralovestoread
Wednesday, January 15th: Instagram: @_ebl_inc_