About Melmoth
• Paperback: 304 pages
• Publisher: Custom House; Reprint edition (October 1, 2019)
"Masterful…scary and smart, working as a horror story but also a philosophical inquiry into the nature of will and love. Perry did as much in her richly praised novel The Essex Serpent, but this is a deeper, more complex novel and more rewarding." —Washington Post
For centuries, the mysterious dark-robed figure has roamed the globe, searching for those whose complicity and cowardice have fed into the rapids of history's darkest waters—and now, in Sarah Perry's breathtaking follow-up to The Essex Serpent, it is heading in our direction.
It has been years since Helen Franklin left England. In Prague, working as a translator, she has found a home of sorts—or, at least, refuge. That changes when her friend Karel discovers a mysterious letter in the library, a strange confession and a curious warning that speaks of Melmoth the Witness, a dark legend found in obscure fairy tales and antique village lore. As such superstition has it, Melmoth travels through the ages, dooming those she persuades to join her to a damnation of timeless, itinerant solitude. To Helen it all seems the stuff of unenlightened fantasy.
But, unaware, as she wanders the cobblestone streets Helen is being watched. And then Karel disappears. . . .
Social Media
Please use the hashtag #melmoth and tag @tlcbooktours and @customhousebooks.

Purchase Links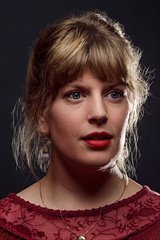 About Sarah Perry
Sarah Perry was born in Essex in 1979. Her first novel, After Me Comes the Flood, was longlisted for the Guardian First Book Award and the Folio Prize. She lives in Norwich. The Essex Serpent is her American debut.
Find out more about Sarah at her website.
Instagram Features
Tuesday, October 1st: Instagram: @beritaudiokilledthebookmark
Wednesday, October 2nd: Instagram: @girlwithnoselfie
Thursday, October 3rd: Instagram: @bookapotamus
Saturday, October 5th: Instagram: @jennsbookvibes
Sunday, October 6th: Instagram: @thepagesinbetween
Monday, October 7th: Instagram: @alixreads
Tuesday, October 8th: Instagram: @love.books.and.coffee
Wednesday, October 9th: Instagram: @thephdivabooks
Wednesday, October 9th: Instagram: @somekindofalibrary