About Country
• Hardcover: 320 pages
• Publisher: Custom House (October 1, 2019)
Published to ravishing acclaim in the UK, a fierce and suspenseful reimagining of Homer's Iliad set in mid-1990s Northern Ireland—a heart pounding tale of honor and revenge that "explodes with verbal invention, rapid juxtaposition, brutality and fun" (Times Literary Supplement).
Northern Ireland, 1996.
After twenty-five years of vicious conflict, the IRA and the British have agreed to an uneasy ceasefire as a first step towards lasting peace. But, faced with the prospect that decades of savage violence and loss have led only to smiles and handshakes, those on the ground in the border country question whether it really is time to pull back—or quite the opposite.
When an IRA man's wife turns informer, he and his brother gather their comrades for an assault on the local army base. But old grudges boil over, and the squad's feared sniper, Achill, refuses to risk his life to defend another man's pride. As the gang plots without him, the British SAS are sent to crush the rogue terror cell before it can wreck the fragile truce and drag the region back to the darkest days of the Troubles. Meanwhile, Achill's young protégé grabs his chance to join the fray in his place…
Inspired by the oldest war story of them all, Michael Hughes's virtuoso novel explores the brutal glory of armed conflict, the cost of Ireland's most uncivil war, and the bitter tragedy of those on both sides who offer their lives to defend the dream of country.
Social Media
Please use the hashtag #country and tag @tlcbooktours and @williammorrowbooks.

Purchase Links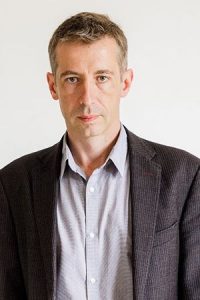 About Michael Hughes
Michael Hughes grew up in a small town in Northern Ireland. A graduate of Oxford, he also trained in theatre at the Jacques Lecoq School in Paris. He has worked for many years as an actor under the professional name Michael Colgan, and he also teaches creative writing. He lives in London with his wife, the acclaimed historian Tiffany Watt Smith, and their two children. His first novel, The Countenance Divine, was published by John Murray/Hachette UK in 2016.
Follow Michael on Twitter.
Instagram Features
Tuesday, October 1st: Instagram: @shereadswithcats
Wednesday, October 2nd: Instagram: @jenabrownwrites
Thursday, October 3rd: Instagram: @giuliland
Friday, October 4th: Instagram: @thereadingcornerforall
Friday, October 4th: Instagram: @theunreadshelf
Sunday, October 6th: Instagram: @beritaudiokilledthebookmark
Monday, October 7th: Instagram: @theliterarybirds