Join us for an Instagram tour for
Hardcover: 240 Pages
Publisher: Dafina (September 24, 2019)
New York Times bestselling author Mary Monroe presents a heartwarming, uplifting novel about two long-time co-workers who seem unlucky in love. But this Christmas may give them a surprising chance to find themselves—and each other . . .
With a successful career, money in the bank, and a solid future, Felicia Hawkins has almost everything she ever wanted. But getting married is the one holiday wish she can't seem to get. And it's not helping that she's hopelessly in love with her co-worker, widower Richard Grimes. They have the perfect office partnership, and he's as supportive as he is kind. But Felicia doesn't want to wreck their friendship by letting him know how she really feels . . .
Richard has his hands full juggling pre-Christmas work demands and raising two teen daughters. But he's not too busy to wish his relationship with Felicia could become much more. He's drawn to her calm spirit and determination, along with everything they surprisingly have in common. And just once he'd like a chance this season to dare tell her the truth . . .
But what Felicia and Richard get instead is a cascade of misunderstandings; messy, well-meaning matchmaking from family and friends, and a long-distance transfer Richard can't refuse. Finally, in the middle of one chaotic snow-struck day, it will take all their courage and compassion to risk opening their hearts to each other—hopefully for many more holiday happily-ever-afters . . .

Purchase Links
About Mary Monroe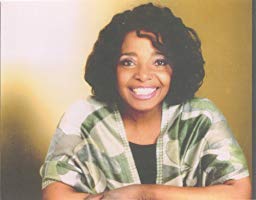 MARY MONROE, the daughter of sharecroppers, was born thirteen days before Christmas and always celebrates her birthday with a Christmas theme (once she even dressed as an elf).  She usually spends the holiday with family and friends feasting on elaborate meals, exchanging gifts, and trying to keep unruly pets from knocking over the Christmas tree.  But even when this event is spent alone eating a take-out dinner and watching the same sentimental Christmas movies for the hundredth time, it is still the most special day in the year. Mary is the author of the award-winning and New York Times bestselling God series, which includes God Don't Like Ugly and God Don't Make No Mistakes, among other novels. Winner of the AAMBC Maya Angelou Lifetime Achievement Award and the PEN/Oakland Josephine Miles Award, Mary Monroe currently lives in Oakland, California.
Connect with Mary
Instagram tour:
Monday, November 4th: @thereadingchemist
Monday, November 4th: @geronimoreads
Tuesday, November 5th: @mixed_matched_socks
Wednesday, November 6th: @thecurvysavante
Wednesday, November 6th: @sarahs_reads
Thursday, November 7th: @agirlandherbooks
Friday, November 8th: @readinggirlreviews
Saturday, November 9th: @4_the_love_of_books
Sunday, November 10th: @tlcbooktours – giveaway
Sunday, November 10th: @jennblogsbooks
Monday, November 11th: @ksquaredreads
Monday, November 12th: @moonlight_rendezvous
Thursday, November 21st: @_ebl_inc_