About Too Close
• Paperback: 320 pages
• Publisher: Harper Paperbacks (July 30, 2019)
A haunting, edge-of-your-seat debut psychological thriller about a woman who has been institutionalized for a heinous crime, and the psychiatrist assigned to her case who must uncover the truth beneath the madness.
How close do you get before it's too late…?
Working as a dedicated forensic psychiatrist for many years, Emma is not shocked so easily. Then she is assigned to work with Connie, a wife and mother accused of a despicable crime. Connie is suffering from dissociative amnesia—or at least seems to be.
Now it is up to Emma to decide whether Connie can stand trial for her sins. But there is something about Connie that inexorably pulls Emma into her orbit. Perhaps it is the way she seems to see right through Emma, speaking to Emma's deepest insecurities about her life, marriage, and her own tragic past. And soon Emma begins to understand how Connie's complicated marriage and toxic relationship with her beautiful best friend Ness could have driven Connie to snap—or maybe, she is simply getting too close to a woman who is unforgivable…
Alternating between the two women's points of view, before and after Connie's breakdown, Too Close is a masterfully written page turner about the powerful—yet dangerous—closeness between women.
Social Media
Please use the hashtag #tooclose and tag @tlcbooktours and @harperperennial.

Purchase Links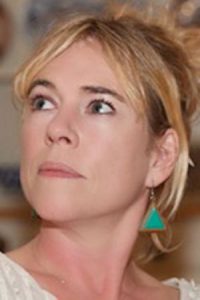 About Natalie DanielsTBD
Natalie Daniels is the pseudonym of a London based actor and screenwriter.
Instagram Features
Monday, September 9th: Instagram: @momandmadread
Thursday, September 12th: Instagram: @readingwithmere
Friday, September 13th: Instagram: @kmc_reads
Friday, September 13th: Instagram: @tarheelreader
Saturday, September 14th: Instagram: @beauty_andthebook_
Sunday, September 15th: Instagram: @basicbsguide
Monday, September 16th: Instagram: @mamajustwantstoread
TOUR REPLAY: @TLCBookTours