About All It Takes
• Paperback: 288 pages
• Publisher: Avon (July 30, 2019)
In Kristen Proby's second novel in her Romancing Manhattan series, a playboy vows never to commit—until he meets the one woman he's tempted to break his promise for.
Quinn Cavanaugh doesn't do anything halfway. He drives fast, works hard, and plays even harder. And the word "commitment" doesn't exist in his dictionary. He has no plans of settling down with one woman for he needs to be free to move on to the next big thing—whatever or whoever that may be. Each party knows the score going into it, and it's all been working out fine. That is, until a sexy new colleague enters the scene.
Sienna Hendricks doesn't give much thought to Quinn and the revolving door leading to his bedroom. She's way too picky about who she shares her time or her body with and screwing around with a colleague isn't part of her plan either. Quinn doesn't intimidate her. And unlike most other members of her sex, she doesn't melt into a puddle at his feet whenever he's near. Most importantly, she has no issues telling him no.
But for a man who has the world at his feet, Quinn isn't accustomed to being rejected. And he's not about to let that change—no matter how persistent Sienna is. To his surprise, Sienna is everything he thought he'd never find. Pursuing her, and convincing her he's changed, is going to be the biggest challenge of his life. One he's completely up for….
Social Media
Please use the hashtag #allittakes and tag @tlcbooktours, @avonbooks, and @kristenproby.

Purchase Links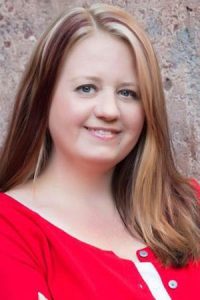 About Kristen Proby
New York Times and USA Today bestselling author Kristen Proby is the author of the bestselling With Me In Seattle, the Big Sky and the Fusion series. She makes her home in Montana with her husband and two cats.
Find out more at her website, and connect with her on Facebook, Instagram, and Twitter.
Instagram Features
Tuesday, July 30th: Instagram: @simplykelina
Wednesday, July 31st: Instagram: @booktwinsreviews1
Friday, August 2nd: Instagram: @diaryofaclosetreader
Saturday, August 3rd: Instagram: @storiesandcoffee
Sunday, August 4th: Instagram: @book.hang.o.ver
Monday, August 5th: Instagram: @laceybooklovers
Tuesday, August 20th: Instagram: @brookesbooksandbrews
TOUR REPLAY: @TLCBookTours