Join us for an Instagram tour for
three awesome new Penguin Teen titles!
_______________________________________
Hardcover: 432 Pages
Publisher: Dial Books (August 20, 2019)
A timely, searing, and unconventional romance from an urgent new voice in young adult fiction
"A dazzling, not-to-be-missed debut." –Kathleen Glasgow, author of Girl in Pieces
In one impulsive moment the summer before they leave for college, overachievers Scarlett and David plunge into an irresistible swirl of romance, particle physics, and questionable decisions.
Scarlett and David have known each other all their lives in small-town Graceville, Colorado, where David is just another mountain in the background, until, one day, he is suddenly so much more than part of the landscape. Magnetic, spontaneous, David is a gravitational force. And Scarlett, pragmatic, wry, eye on the future, welcomes the whirlwind he brings even as she resists it.
Moving between the present and the past, this is the story of a seemingly grounded girl who's pulled into a lightning-strike romance with an electric-charged boy, and the enormity of the aftermath. Smart, bold, and unconventionally romantic, Shana Youngdahl's debut explores grief, guilt, and reconciling who you think you need to be with the person you've been all along. It's an aching, transporting reminder that between the past that shapes us and the unknowable future, we have only the present to forgive ourselves and forge ahead.

Purchase Links
About Shana Youngdahl
Shana Youngdahl is a poet and author who teaches writing at the University of Maine at Farmington and directs the Longfellow Young Writers' Workshop. One of her greatest joys is helping people embrace the stories they need to tell. Shana lives with her husband, two daughters, and two cats in Maine. As Many Nows as I Can Get is her debut novel.
Connect with Shana
____________________________________________
Hardcover: 320 Pages
Publisher: Kathy Dawson Books (August 27, 2019)
Unflinching and gorgeously written, this feminist novel is important, timely, and a compulsive read. From the highly acclaimed author of the beloved The Accident Season comes an epic breakout novel examining the very topical and controversial issue of women's sexual and reproductive rights, which has never been higher on the public's radar. 
When Deena's wild older sister Mandy goes missing, presumed dead, Deena refuses to believe it's true. Especially when letters start arriving–letters from Mandy–which proclaim that their family's blighted history is not just bad luck or bad decisions but a curse, handed down to women from generation to generation. Mandy's gone to find the root of the curse before it's too late for Deena. But is the curse even real? And is Mandy still alive? Deena's desperate, cross-country search for her beloved sister–guided only by the notes that mysteriously appear at each destination, leading her to former Magdalene laundry sites and more–is a love letter to women and a heartbreaking cathartic journey.

Purchase Links
About Moïra Fowley-Doyle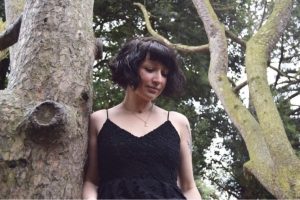 Author of The Accident Season (Penguin Random House, 2015) & Spellbook of the Lost & Found (PRH 2017). Made of equal parts feminism & whimsy. Writes books about teenage girls made of equal parts eccentricity & whiskey. Loves Docs & poetry. Overuses ampersands.
Interests include: Witch girls, ghost girls, monster girls, boys with quick tempers & large hearts. Patchwork poems, magic spells, everyday objects. Fairytales. Madness. Fortune-telling. The slippery space where truth & fiction overlap & intertwine.
Connect with Moïra
____________________________________________
Hardcover: 368 Pages
Publisher: G.P. Putnam's Sons Books for Young Readers (August 6, 2019)
In this tender-hearted debut, set against the tumultuous backdrop of life in 1973, when homosexuality is still considered a mental illness, two boys defy all the odds and fall in love.
The year is 1973. The Watergate hearings are in full swing. The Vietnam War is still raging. And homosexuality is still officially considered a mental illness. In the midst of these trying times is sixteen-year-old Jonathan Collins, a bullied, anxious, asthmatic kid, who aside from an alcoholic father and his sympathetic neighbor and friend Starla, is completely alone. To cope, Jonathan escapes to the safe haven of his imagination, where his hero David Bowie's Ziggy Stardust and dead relatives, including his mother, guide him through the rough terrain of his life. In his alternate reality, Jonathan can be anything: a superhero, an astronaut, Ziggy Stardust, himself, or completely "normal" and not a boy who likes other boys. When he completes his treatments, he will be normal–at least he hopes. But before that can happen, Web stumbles into his life. Web is everything Jonathan wishes he could be: fearless, fearsome and, most importantly, not ashamed of being gay.
Jonathan doesn't want to like brooding Web, who has secrets all his own. Jonathan wants nothing more than to be "fixed" once and for all. But he's drawn to Web anyway. Web is the first person in the real world to see Jonathan completely and think he's perfect. Web is a kind of escape Jonathan has never known. For the first time in his life, he may finally feel free enough to love and accept himself as he is.
A poignant coming-of-age tale, Ziggy, Stardust and Me heralds the arrival of a stunning and important new voice in YA.

Purchase Links
About James Brandon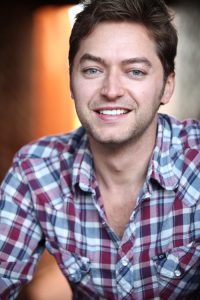 James Brandon produced and played the central role of Joshua in the international tour of Terrence McNally's Corpus Christi for a decade, and is codirector of the documentary film based on their journey, Corpus Christi: Playing with Redemption. He's the cofounder of the I AM Love Campaign, an arts-based initiative bridging the faith-based and LGBTQ2+ communities, and serves on the Powwow Steering Committee for Bay Area American Indian Two-Spirits (BAAITS) in San Francisco. Brandon is a contributing writer for Huffington Post, Believe Out Loud, and Spirituality and Health Magazine. Ziggy, Stardust and Me is his first novel.
Connect with James
Instagram tour:
Monday, August 12th: @foldedpagesdistillery 
Monday, August 12th: @superspacechick 
Tuesday, August 13th: @inquisitivebookworm
Wednesday, August 14th: @librarycutie
Wednesday, August 14th: @theshybooks 
Thursday, August 15th: @bookswrotemystory
Friday, August 16th: @readforevermore 
Sat, August 17th: @angelareadsbooks
Sunday, August 18th: @booksandjil
Monday, August 19th:   @bookishly_tiff
Tuesday, August 20th: @amanda.the.bookish 
Wednesday, August 21st: @my_book_journey_
Thursday, August 22nd: @everlasting.charm
Thursday, August 22nd:  @love_my_dane_dolly
Friday, August 23rd: @hollieohs_bookreviews
TOUR REPLAY: @TLCBookTours