About How to Stay Human in a F*cked Up World
• Hardcover: 208 pages
• Publisher: HarperOne (June 25, 2019)
How can we be more mindful when the world is this f*cked up?
How to Stay Human in a F*cked Up World is the fresh, engaging answer to this important question. If you've tried mindfulness before and failed, we get it. Likely you were told to sit on a pillow in a dark room, meditate, or count your breaths. But mindfulness isn't about separating ourselves from the problems in the world. Instead, it is about re-learning how to get out there, connect with the suffering of every living being and in so doing, embrace your own personal suffering to heal, transform, grow, and finally find peace.
Tim Desmond—an esteemed Buddhist philosopher who has lectured on psychology at both Harvard and Yale and studied under Zen master Thich Nhat Hanh—has spent his life cultivating new ways to bridge the gap between the ancient tradition of mindfulness and modern life. With How to Stay Human in a F*cked Up World Desmond gets right to the heart of our collective pain with a life-changing mindfulness practice for surviving the sometimes-miserable world we live in, featuring strategies and guidance you can start using to feel more connected, joyful, and present today.
Social Media
Please use the hashtag #howtostayhumaninafuckedupworld and tag @tlcbooktours and @harperonebooks.

Purchase Links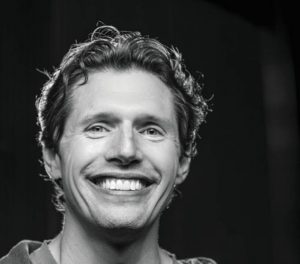 About Tim Desmond
TIMOTHY AMBROSE DESMOND is a Distinguished Faculty Scholar at Antioch University, teaching professional psychology rooted in self-compassion. He currently co-leads a team at Google working to offer affordable, accessible emotional support to individuals around the world. After a troubled youth, Desmond was exposed to the teachings of Thich Nhat Hanh and eventually studied at Plum Village. Desmond was also a co-organizer of Occupy Wall Street.
Follow Desmond on Twitter.
Instagram Features
Monday, July 15th: Instagram: @alytoothman
Tuesday, July 16th: Instagram: @dropandgivemenerdy
Wednesday, July 17th: Instagram: @ladyofthelibrary
Thursday, July 18th: Instagram: @juliaafowler (posted in Stories)
Friday, July 19th: Instagram: @kimberleewilliams_realestate
Saturday, July 20th: Instagram: @meganthemeganerd
Monday, July 22nd: Instagram: @nerdybooknurse
Tuesday, July 23rd: Instagram: @iamchrissyking
Wednesday, July 24th: Instagram: @kiersanii
Thursday, July 25th: Instagram: @frombeewithlove
Monday, July 29th: Instagram: @shelfbyshelf
Tuesday, August 6th: Instagram: @sara_lombard
Monday, August 26th: Instagram: @emily.luciano_
TOUR REPLAY: @TLCBookTours