Join us for an Instagram tour for
Series: Gilded (Book 2)
Mass Market Paperback: 320 pages
Publisher: Zebra (August 27, 2019)
From New York Times bestselling author Marie Force comes a glittering tale of star-crossed romance set amid the lavish mansions and decadent lifestyles of early 20th century Newport, Rhode Island. But even in an age of great fortune, the heart has its own idea of true riches . . .
 
Wealthy American industrialist Aubrey Nelson has invited the Duke and Duchess of Westbrook to visit his family's Newport seaside "cottage" for the summer. With his parents' departure from New York delayed, Aubrey's mother sends him ahead to oversee preparations for their guests. But when he arrives, he's surprised to find the house and staff in disarray . . .
With much to do and little time, Aubrey comes to rely on the housekeeper, a lovely young Irish woman named Maeve Brown. And when he also finds himself confiding in Maeve about more personal matters, he tells himself it's merely their close proximity that draws him to the compassionate, hard-working beauty. Yet when he suspects Maeve is in danger, Aubrey realizes his feelings for her have grown much deeper than they should have. For what will his mother, who dreams of a society match for her son, have to say when she arrives to discover he's lost his heart to a girl of the working class?

Purchase Links
About Marie Force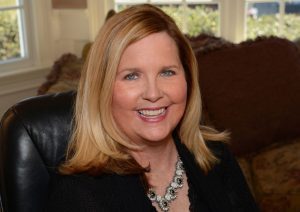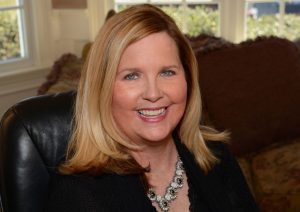 Marie Force is the New York Times bestselling author of more than 70 contemporary romances, including the Gansett Island Series and the Fatal Series from Harlequin Books. In addition, she is the author of the Butler, Vermont Series, the Green Mountain Series and the erotic romance Quantum Series. All together, her books have sold more than 7 million copies worldwide. Her goals in life are simple—to finish raising two happy, healthy, productive young adults, to keep writing books for as long as she possibly can, and to never be on a flight that makes the news.
Connect with Marie
Instagram tour:
Sunday, August 25th: @tlcbooktours – giveaway
Monday, August 26th: @laceybooklovers 
Tuesday, August 27th: @radbabesread
Wednesday, August 28th: @escape_in_a_book 
Thursday, August 29th: @girlandherbooks
Friday, August 30th: @mixed_matched_socks
Saturday, August 31st: @thereadingchemist
Sunday, September 1st: @thisbibliolife 
Tuesday, September 3rd: @ksquaredreads
Wednesday, September 4th: @thecurvysavante
Monday September 9th: @nsiabblog
TOUR REPLAY: @TLCBookTours