About The Lemon Sisters
• Paperback: 400 pages
• Publisher: William Morrow Paperbacks (June 18, 2019)
"A book to savor–and share." –Susan Wiggs, New York TimesBestselling Author
The New York Times bestselling author of Rainy Day Friends and Lost and Found Sisters returns to Wildstone, California…
Brooke Lemon has always led the life she wanted, wild adventures—and mistakes—included, something her perfect sister, Mindy, never understood. So when Mindy shows up on Brooke's doorstep in the throes of a break-down with her three little kids in tow, Brooke's shocked.
Wanting to make amends, Brooke agrees to trade places, taking the kids back to Wildstone for a few days so Mindy can pick up the pieces and put herself back together. What Brooke doesn't admit is she's just as broken . . . Also how does one go home after seven years away? It doesn't take long for Brooke to come face-to-face with her past, in the form of one tall, dark, sexy mistake. But Garrett's no longer interested. Only his words don't match his actions, leaving Brooke feeling things she'd shoved deep.
Soon the sisters begin to wonder: Are they lemons in life? In love? All they know is that neither seems to be able to run far enough to outpace her demons. And when secrets surface, they'll have to learn that sometimes the one person who can help you the most is the one you never thought to ask.
Social Media
Please use the hashtag #thelemonsisters and tag @tlcbooktours, @jillshalvis, and @williammorrowbooks.

Purchase Links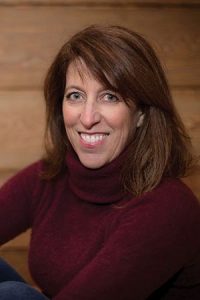 About Jill Shalvis
New York Times and USA Today bestselling author Jill Shalvis is the award winning author of over three dozen romance novels. Visit www.jillshalvis.com for a complete book list and a daily blog chronicling her I-Love-Lucy attempts at having it all; the writing, the kids, a life …
Find out more about Jill at her website, and connect with her on Facebook, Twitter, and Instagram.
Instagram Features
Tuesday, June 18th: Instagram: @laceybooklovers
Saturday, July 20th: Instagram: @bookswritingandmore
Monday, July 22nd: Instagram: @readingwithmere
Wednesday, July 24th: Instagram: @simplykelina
Thursday, July 25th: Instagram: @read.write.coffee
Thursday, July 25th: Instagram: @tarheelreader
Friday, July 26th: Instagram: @beritaudiokilledthebookmark