About The Me I Used to Be
• Paperback: 384 pages
• Publisher: William Morrow Paperbacks (July 2, 2019)
"Gripping and emotionally compelling…a beautiful story of losing yourself, starting over against all odds, and coming out triumphant. I was hooked from page one!"–Lori Foster, New York Times bestselling author
"Jennifer Ryan is at the height of her story-telling best. Page-turning, powerful, with high stakes drama and unforgettable romance, I couldn't put this novel down!"–Jill Shalvis, New York Times bestselling author
If you like Jill Shalvis and Kristin Hannah, you'll love Jennifer Ryan's exciting new novel, where a young woman has the chance to rebuild her life and become the woman she was always meant to be…
An inheritance she never expected…
After serving time for a crime she didn't commit, Evangeline returns home to discover her father left her solely responsible for the family's failing ranch, her mother blames her for her father's death, and her brothers want her out of their way. With her family's future squarely on her shoulders, she desperately searches for ways to save their home—before they lose everything.
A chance to right past mistakes…
Her only ally, Chris Chambers. The cop who sent her away is positive she took the fall for someone else. And if she helps him track down the real criminals, he'll clear her record. But the closer Evangeline and Chris get to exposing the truth—and to each other—the deeper Evangeline is drawn into a dangerous sting that will finally bring her justice and pave the way for a bright future.
Social Media
Please use the hashtag #themeiusedtobe and tag @tlcbooktours and @williammorrowbooks.

Purchase Links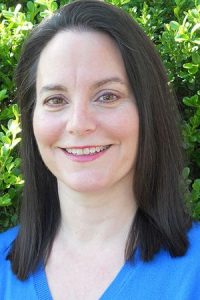 About Jennifer Ryan
Jennifer Ryan is originally from Kent and now lives in the Washington, DC area with her husband and two children. She was previously a nonfiction book editor.
Find out more about Jennifer at her website, and connect with her on Facebook and Twitter.
Instagram Features
Tuesday, July 2nd: Instagram: @book.hang.o.ver
Wednesday, July 3rd: Instagram: @tarheelreader
Thursday, July 4th: Instagram: @jennsbookvibes
Friday, July 5th: Instagram: @storiesandcoffee
Saturday, July 6th: Instagram: @laceybooklovers
Sunday, July 7th: Instagram: @read.write.coffee
Thursday, July 11th: Instagram: @beritaudiokilledthebookmark