About The Brink
• Hardcover: 240 pages
• Publisher: Harper Voyager (June 18, 2019)
"Murray and Wearmouth's latest THE BRINK is a white-knuckled rollercoaster. This novel is chocked full of everything I love: strange creatures, a world teetering on the edge, and heroes who I'd want at my side during any firefight. This isn't just a story hopped on steroids—but one injected with nitrous and blazing on all cylinders. Give me more!" —James Rollins, #1 New York Times bestseller of Crucible
The sequel to the international bestseller (including #1 Sunday Times bestseller) Awakened, by one of the stars of TruTV's Impractical Jokers and a bestselling science fiction author.
Former NYC Mayor Tom Cafferty has been haunted by the horror of a single day. The opening of the brand new Z-train subway line beneath the Hudson River—the supposed shining moment of his tenure. But the ribbon-cutting ceremony turned deadly when the train carrying Cafferty's wife and other citizens was attacked by a horde of hyper intelligent, bloodthirsty creatures previously unknown to humanity.
Everything changed for Cafferty, ex-NYPD officer Sarah Bowcut, and tech-expert Diego Munoz that day. They had uncovered the deadly truth: the attack was no accident.
And now the creatures that wreaked havoc underneath New York have spread worldwide, and with a massive cover-up—and a secret organization holding nations hostage with the knowledge of how to kill them—Cafferty's team must fight against impossible odds to save the entire planet from an apocalyptic scale disaster.
An explosive and thrilling international adventure, the stakes are even higher in the latest book from bestselling duo James S. Murray and Darren Wearmouth!
Social Media
Please use the hashtag #thebrink and tag @tlcbooktours and @harpervoyagerus.

Purchase Links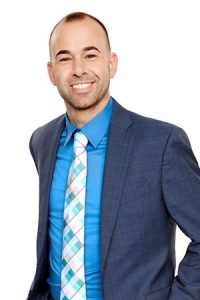 About James S. Murray
James S. Murray is a writer, executive producer, and actor, best known as "Murr" on the hit television show Impractical Jokers on truTV and for his comedy troupe, the Tenderloins. He also served as the senior vice president of development for NorthSouth Productions for over a decade and is owner of Impractical Productions, Inc. Originally from Staten Island, he now lives in Manhattan. Awakened is his first novel. @jamessmurray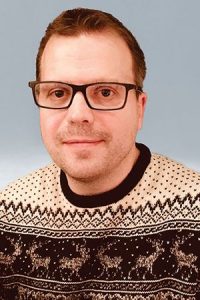 About Darren Wearmouth
Darren Wearmouth spent six years in the British Army before pursuing a career in corporate technology. After fifteen years working for a large telecommunications firm and a start-up, he decided to follow his passion for writing. He is the author of numerous novels, including First Activation, Fast Forward, and Sixth Cycle. He lives in Manchester, England. @darrenwearmouth
Instagram Features
Wednesday, June 26th: Instagram: @jessicamap
Thursday, June 27th: Instagram: @bookishwinterwitch
Monday, July 1st: Instagram: @wherethereadergrows
Friday, July 5th: Instagram: @novelreality
Monday, July 8th: Instagram: @sjthroughthelookingglass
Friday, July 12th: Instagram: @meganthemeganerd
Monday, July 15th: Instagram: @jennblogsbooks
Tuesday, July 16th: Instagram: @pagesandpassages