Join us for an Instagram tour for
Paperback: 368 Pages
Publisher: Kensington
Every autumn, Moonbright, Maine, is the picture of charm with its piles of crisp leaves, flickering jack-o'-lanterns … and a touch of the sweetest kind of enchantment. 
Witches, goblins, the occasional ghost—they're all sure to be spotted at the annual Halloween parade, where adults and children alike dress in costume to celebrate Moonbright's favorite holiday. And no place has more seasonal spirit than Bellaluna's Bakeshop, a family business steeped in traditional recipes, welcoming warmth—and, legend has it, truly spellbinding, heart-melting treats …
Between good-natured Halloween tricks, frothy pumpkin lattes, and some very special baked goods, for three Moonbright residents looking for love—whether they know it or not—the spookiest thing will be how magical romance can suddenly be …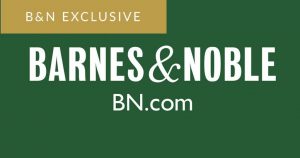 About Donna Kauffman
DONNA KAUFFMAN is the USA Today and Wall Street Journal bestselling author of over 70 novels, translated and sold in more than 26 countries around the world. Born into the maelstrom of Washington, D.C., politics, she now lives in the Blue Ridge Mountains of Virginia, where she is surrounded by a completely different kind of wildlife.  A contributing blogger for USAToday.com, she is also a DIYer, a baker, a gardener and a volunteer transporter for the Wildlife Center of Virginia and Rockfish Sanctuary.
Connect with Donna
About Kate Angell
USA Today bestselling author KATE ANGELL lives in Naples, Florida. She's an animal lover, avid reader, and sports fan. Bookstores are her second home. She takes coffee breaks at Starbucks. Her philosophy: Out of chaos comes calmness. Enjoy the peace.
Connect with Kate
About Allyson Charles
ALLYSON CHARLES lives in Northern California. A former attorney, she happily ditched those suits and now works in her pajamas writing about men's briefs instead of legal briefs. When she's not writing, she's probably engaged in one of her favorite hobbies: napping, eating, or martial arts (That last one almost makes up for the first two, right?). One of Allyson's greatest disappointments is living in a state that doesn't have any Cracker Barrels in it.
Connect with Allyson
Instagram tour:
Sunday, August 25th: @tlcbooktours – giveaway
Tuesday, August 27th: @notinjersey
Tuesday, August 27th: @moonlight_rendezvous
Wednesday, August 28th: @_ebl_inc_
Thursday, August 29th: @nsiabblog
Friday, August 30th: @jennblogsbooks
Friday, August 30th: @laceybooklovers
Saturday, August 31st: @readinggirlreviews
Sunday, September 1st: @mixed_matched_socks
Friday, September 6th: @wellreadtraveler
TOUR REPLAY: @TLCBookTours