Join us for an Instagram tour for
Mass Market Paperback: 484 Pages
Publisher: Zebra (July 30, 2019)
WHEN A KILLER HAS NOTHING TO LOSE
The crime scene is as puzzling as it is brutal. Doctor Paul Latham and his wife, Brindel, are found dead in separate beds in their beautiful San Francisco home, each the victim of a gunshot wound to the head.  There are no signs of forced entry, and despite the emptied safe it's clear this murder isn't random.
THERE'S EVERY REASON
For Detective Regan Pescoli, news of her sister's death brings grief mixed with guilt. She and Brindel weren't close, and Pescoli barely knows her teenage niece, Ivy, a secretive girl who lands on her doorstep in Grizzly Falls, Montana. Though Pescoli is on maternity leave, she's soon mired deep in the investigation headed by her partner, Selena Alvarez. But as the list of suspects keeps growing, so does the body count . . .
TO BE AFRAID . . .
Maybe it's exhaustion or hormones that have Pescoli on edge, feeling more vulnerable than ever before. Or maybe the chill running through her veins is justified. Because as the case takes a new, terrifying turn, Pescoli's loved ones and her life are at the mercy of a killer who'll go to any lengths to see her suffer . . .

Purchase Links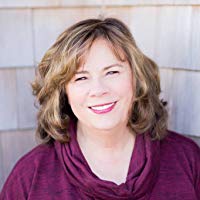 #1 NYT and USA TODAY bestselling author Lisa Jackson started writing after her sister read an article in TIME Magazine in 1981 about how young mothers were making money writing romance novels. Both Lisa and her sister, Nancy Bush, began their writing careers right then, and lo, these many years later Lisa has published seventy-five plus novels and has no plans to slow down anytime soon.
Connect with Lisa
Instagram tour:
Monday, July 29th: @readingwithmere
Monday, July 29th: @mixed_matched_socks
Tuesday, July 30th: @cassies_books_reviews
Wednesday, July 31st: @lovelyreadergirl
Thursday, August 1st: @thebookdisciple
Friday, August 2nd: @_ebl_inc_
Saturday, August 3rd: @moonlight_rendezvous
Sunday, August 4th: @bookclubwithbite
Monday, August 5th: @novelgossip
TOUR REPLAY: @TLCBookTours