Join us for an Instagram tour for
Mass Market Paperback: 352 Pages
Publisher: Zebra (July 30, 2019)
The Hamilton sisters have found true love to rival any novels sold in their famous London bookshops. And the story continues, as each of their offspring discovers the perfect partner . . .
Quiet and intuitive, Lady Mara Reeves has always felt more at home amid the green hills of her native Ireland than in London's stifling ballrooms. Determined to remain single, she's adept at gently rebuffing any suitor who comes her way. So why is she so drawn to Foster Sheridan, Earl of Sterling? It's a connection unlike anything she's ever known, yet complicated by one scandalous fact: the man she believes to be her destiny is already married . . .
Trapped in a loveless union with a woman who refuses to divorce him, Foster is resigned to loneliness until he meets the exquisite Mara. Her wants her as a wife, not a mistress, but he can't resist her unconventional offer. Their passion is intense, as is the risk. For even as Foster follows Mara home to Ireland, their pasts will lead them toward danger that only the deepest love can overcome . . .

Purchase Links
About Kaitlin O'Riley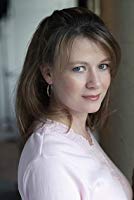 Author of the Hamilton Sisters series, Kaitlin O'Riley fell in love with reading historical romance novels when she was just fourteen years old while growing up as one of five sisters in New Jersey. Now the acclaimed author of over eight historical romance novels, which have been translated into various languages all over the world, Kaitlin lives in Southern California with her family, where she is busy writing her next book.
Connect with Kaitlin
Instagram tour:
Sunday, July 28th: @tlcbooktours – giveaway
Monday, July 29th: @thecurvysavante
Tuesday, July 30th: @thereadingchemist
Wednesday, July 31st: @thebookishsisters
Thursday, August 1st: @suey_library
Friday, August 2nd: @mixed_matched_socks
Saturday, August 3rd: @ksquaredreads
Sunday, August 4th: @thisbibliolife
TOUR REPLAY: @TLCBookTours