Join us for an Instagram tour for
Mass Market Paperback
Publisher: Kensington
Jane Darrowfield is a year into her retirement, and she's already traveled and planted a garden. She's organized her photos, her recipes, and her spices. The statistics suggest she has at least a few more decades ahead of her, so she better find something to do . . .
After Jane helps a friend with a sticky personal problem, word starts to spread around her bridge club—and then around all of West Cambridge, Massachusetts—that she's the go-to girl for situations that need discreet fixing. Soon she has her first paid assignment—the director of a 55-and-over condo community needs her to de-escalate hostilities among the residents. As Jane discovers after moving in for her undercover assignment, the mature set can be as immature as any high schoolers, and war is breaking out between cliques.
It seems she might make some progress—until one of the aging "popular kids" is bludgeoned to death with a golf club. And though the automatic sprinklers have washed away much of the evidence, Jane's on course to find out whodunit . . .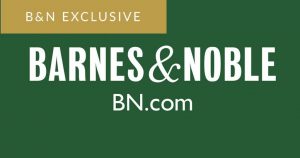 About Barbara Ross
Barbara Ross is the author of seven Maine Clambake Mysteries. The eighth, Sealed Off, will be released in December 2019. Barbara's novellas are included in the anthologies Eggnog Murder, Yule Log Murder, and Haunted House Murder. A new mystery, Jane Darrowfield, Professional Busbody, will be released in June 2019.
Connect with Barbara
Instagram tour:
Monday, July 8th: @one_more_paige
Monday, July 8th: @jennblogsbooks
Tuesday, July 9th: @_ebl_inc_
Wednesday, July 10th: @pnwbookworm
Thursday, July 11th: @hollyslittlebookreviews
Friday, July 12th: @crystals_library
Saturday, July 13th: @brokenteepee
TOUR REPLAY: @TLCBookTours