Join us for an Instagram tour for
Paperback: 320 Pages
Publisher: Citadel (July 30, 2019)
TRUTH BOMB: Being a girl freakin' rocks! But that doesn't mean it's always easy.
 
Sometimes you need inspiration, support, and advice to help you find your voice and believe in yourself.  Girlish is a fun, feisty, information-packed handbook—part discovery course, part interactive journal—filled with quotes, tips, truth bombs, and profiles of amazing women from all walks of life, from Ruth Bader Ginsberg and Amy Poehler to Malala Yousafzai and Simone Biles.
Embracing all the beauty, chaos, hope, and frustration of being a girl in the twenty?first century, Girlish explores life topics that include gender equality, body positivity, self-esteem, relationships, friendship, and even dealing with the mixed bag of the internet and social media.
Thought-provoking questions dare you to define your values, set goals, dream BIG, and celebrate everything that makes you you.
Ready to create, inspire, invent, strive, lead, love—and have some laughs along the way?
Read on . . .

Purchase Links
About Alana Wulff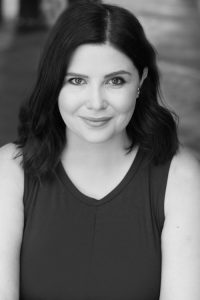 Alana Wulff is a teen entertainment and lifestyle writer, celebrity interviewer, and all?around pop culture junkie. She has written for a number of Australian magazines, websites, and newspapers, and has published several books in Australia. This is the first of her books to be licensed in the United States. Her career highlights include covering Nickelodeon's Kids' Choice Awards, swapping pale girl problems with the cast of True Blood, and being given her own parking spot on the set of The Bold & the Beautiful. Alana currently lives in Sydney, Australia.
Connect with Alana
Instagram tour:
Monday, July 29th: @inquisitivebookworm
Monday, July 29th: @plan.read.bloom
Wednesday, July 31st: @hotcocoareads
Wednesday, July 31st: @princess_leia_grace
Thursday, August 1st: @read.write.coffee
Thursday, August 1st: @kadenceannn
Thursday, August 1st: @lesa.cap
Saturday, August 3rd: @one.more.paige
Sunday, August 4th: @diamondxgirl
Friday, August 9th: @milana.spark
TOUR REPLAY: @TLCBookTours