Join us for an Instagram tour for
Hardcover: 304 Pages
Publisher: A John Scognamiglio Book (June 25, 2019)
Inspired by fascinating, true, yet little-known events during World War II, The Long Flight Home is a testament to the power of courage in our darkest hours—a moving, masterfully written story of love and sacrifice.
It is September 1940—a year into the war—and as German bombs fall on Britain, fears grow of an impending invasion. Enemy fighter planes blacken the sky around the Epping Forest home of Susan Shepherd and her grandfather, Bertie. After losing her parents to influenza as a child, Susan found comfort in raising homing pigeons with Bertie. All her birds are extraordinary to Susan—loyal, intelligent, beautiful—but none more so than Duchess. Hatched from an egg that Susan incubated in a bowl under her grandfather's desk lamp, Duchess shares a special bond with Susan and an unusual curiosity about the human world.
Thousands of miles away in Buxton, Maine, a young crop-duster pilot named Ollie Evans has decided to travel to Britain to join the Royal Air Force. His quest brings him to Epping and to the National Pigeon Service, where Susan is involved in a new, covert assignment. Codenamed Source Columba, the mission aims to air-drop hundreds of homing pigeons in German-occupied France. Many will not survive. Those that do make the journey home to England can convey crucial information on German troop movements—and help reclaim the skies from the Luftwaffe.
The friendship between Ollie and Susan deepens as the mission date draws near. When Ollie's plane is downed behind enemy lines, both know how remote the chances of reunion must be. Yet Duchess's devotion and her singular sense of duty will become an unexpected lifeline, relaying messages between Susan and Ollie as war rages on—and proving, at last, that hope is never truly lost.

Purchase Links
About Alan Hlad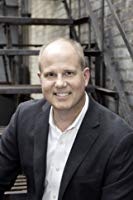 Alan Hlad is a corporate executive turned writer. He is a member of the Historical Novel Society, Literary Cleveland, and the Akron Writers' Group. Alan lives in Ohio with his wife and children. The Long Flight Home is his first novel. You can find him online at alanhlad.com, Facebook.com/AuthorAlanHlad and on Instagram @AlanHlad.
Connect with Alan
Instagram tour:
Monday, July 1st: @giuliland
Tuesday, July 2nd: @bookstackedblonde
Wednesday, July 3rd: @beritaudiokilledthebookmark
Friday, July 5th: @thriftybibliophile
Saturday, July 6th: @angelareadsbooks
Sunday, July 7th: @crystals_library
Tuesday, July 9th: @my_book_journey
Friday, July 12th: @love_my_dane_dolly
TOUR REPLAY: @TLCBookTours