About The Night Visitors
• Paperback: 320 pages
• Publisher: William Morrow Paperbacks; Reprint edition (March 26, 2019)
The latest thriller from the internationally bestselling author of The Lake of Dead Languages and The Other Mother, a story of mistaken identities and missed chances, forgiveness, and vengeance.
"Carol Goodman is, simply put, a stellar writer."—Lisa Unger, New York Times bestselling author of The Red Hunter
ALICE gets off a bus in the middle of a snowstorm in Delphi, NY. She is fleeing an abusive relationship and desperate to protect…
OREN, ten years old, a major Star Wars fan and wise beyond his years. Though Alice is wary, Oren bonds nearly instantly with…
MATTIE, a social worker in her fifties who lives in an enormous run-down house in the middle of the woods. Mattie lives alone and is always available, and so she is the person the hotline always calls when they need a late-night pickup. And although according to protocol Mattie should take Alice and Oren to a local shelter, instead she brings them home for the night. She has plenty of room, she says. What she doesn't say is that Oren reminds her of her little brother, who died thirty years ago at the age of ten.
But Mattie isn't the only one withholding elements of the truth. Alice is keeping her own secrets. And as the snowstorm worsens around them, each woman's past will prove itself unburied, stirring up threats both within and without.
Social Media
Please use the hashtag #thenightvisitors, and tag @tlcbooktours and @williammorrowbooks.

Purchase Links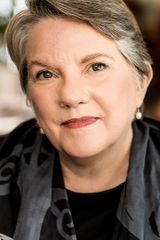 About Carol Goodman
Carol Goodman is the critically acclaimed author of fourteen novels, including The Lake of Dead Languages and The Seduction of Water, which won the 2003 Hammett Prize. Her books have been translated into sixteen languages. She lives in the Hudson Valley with her family, and teaches writing and literature at the New School and SUNY New Paltz.
Find out more about Carol on her website, and connect with her on Facebook.
Instagram Features
Monday, April 22nd: Instagram: @readingmama_reviews
Tuesday, April 23rd: Instagram: @beritaudiokilledthebookmark
Wednesday, April 24th: Instagram: @brookesbooksandbrews
Thursday, April 25th: Instagram: @tarheelreader
Friday, April 26th: Instagram: @basicbsguide
Saturday, April 27th: Instagram: @beauty_andthebook_
Sunday, April 28th: Instagram: @oddandbookish
TOUR REPLAY: @TLCBookTours