Join us for an Instagram tour for
Hardcover: 208 Pages
Publisher: Roost Books (April 16, 2019)
45 step-by-step, illustrated activties that teach kids everything from how to see like an owl to build the world's coolest fort from sticks. (ages 8-12)
Calling all adventurers! Want to know how to build a fort from nothing but sticks? Or find your way through the forest? This survival guide is your ticket to getting down and dirty in nature and learning to make the coolest things with your own two hands.
Look inside to learn how to:
• Use a knife without bleeding
• Sleep in the woods without freezing
• Escape a bear without getting eaten
• Poop in the woods without falling down
• Find your way home without a GPS
• Eat bugs without throwing up
• And so much more!

Purchase Links
About Ben Hewitt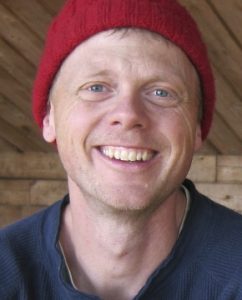 Ben Hewitt is the author of Home Grown, Saved, The Town That Food Saved, Making Supper Safe, and has written for magazines such as Outside, Discover, National Geographic Adventure, Gourmet, Men's Journal, The New York Times Magazine, and many others. He and his family live in a self-built, solar-powered house in Vermont.
Connect with Ben
Instagram tour:
Monday, April 15th: @kadenceannn
Tuesday, April 16th: @sjthroughthelookingglass
Wednesday, April 17th: @sarastrand9438
Thursday, April 18th: @one_more_paige
Thursday, April 18th: @basicbsguide
Friday, April 19th: @modernfarmhousefamily
Monday, April 22nd: @dropandgivemenerdy
Tuesday, April 23rd: @love_my_dane_dolly_
Wednesday, April 24th: @overtheriverhomestead