Join us for an Instagram tour for
Mass Market Paperback: 304 Pages
Publisher: Zebra (April 30, 2019)
He is the last duke standing
. . . the sole remaining bachelor of the three self-proclaimed Decadent Dukes. Yet Davina MacCallum's reasons for searching out the handsome Duke of Brentworth have nothing to do with marriage. Scottish lands were unfairly confiscated from her family by the Crown and given to his. A reasonable man with vast holdings can surely part with one trivial estate, especially when Davina intends to put it to good use. Brentworth, however, is as difficult to persuade as he is to resist.
The Duke of Brentworth's discretion and steely control make him an enigma even to his best friends. Women especially find him inscrutable and unapproachable—but also compellingly magnetic. So when Davina MacCallum shows no signs of being even mildly impressed by him, he is intrigued. Until he learns that her mission in London involves claims against his estate. Soon the two of them are engaged in a contest that allows no compromise. When duty and desire collide, the best laid plans are about to take a scandalous turn—into the very heart of passion . . .

Purchase Links
About Madeline Hunter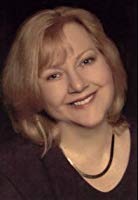 Madeline Hunter is a New York Times bestselling author with more than six million copies of her books in print. She has twenty-nine nationally bestselling historical romances to her credit, including most recently, A Devil of a Duke; The Most Dangerous Duke in London, and The Wicked Duke. A member of RWA's Honor Roll, she has won the RITA Award twice and been a finalist seven times. Her books have appeared on the bestseller lists of the New York Times, USA Today, and Publishers Weekly, and have been translated into thirteen languages. She has a PhD in art history, which she has taught at the university level.  Madeline also writes the Romance Unlaced column for USAToday.com's Happy Ever After site.
Connect with Madeline
Instagram tour:
Sunday, April 28th: @tlcbooktours – giveaway
Monday, April 29th: @radbabesread
Tuesday, April 30th: @thecurvysavante
Wednesday, May 1st: @thebookishsisters
Thursday, May 2nd: @thisbibliolife
Thursday, May 2nd: @myreadingchronicles
Friday, May 3rd: @nsiabblog
Saturday, May 4th: @kayreadwhat
Saturday, May 4th: @barr_bookworms
Monday, May 6th: @sarahandherbookshelves