Paperback: 304 Pages
Publisher: Blink (April 2, 2019)
It's been a year since fifteen-year-old Mia Hopkins was in the car crash that killed her older sister and left her terribly scarred. The doctors tell her she was lucky to survive. Her therapist says it will take time to heal. The police reports claim there were trace amounts of alcohol in her bloodstream. But no matter how much she tries to reconstruct the events of that fateful night, Mia's memory is spotty at best. She's left with accusations, rumors, and guilt so powerful it could consume her.
As the rest of Mia's family struggles with their own grief, Mia is sent to New York City to spend the summer with a grandmother she's never met. All Mia wants to do is hide from the world, but instead she's stuck with a summer job in the bustling kitchens of the café down the street. There she meets Fig—blue-haired, friendly, and vivacious—who takes Mia under her wing. As Mia gets to know Fig and her friends—including Cooper, the artistic boy who is always on Mia's mind—she realizes that she's not the only one with a painful past.
Over the summer, Mia begins to learn that redemption isn't as impossible as she once thought, but her scars inside run deep and aren't nearly so simple to heal … especially when Mia finally pieces together her memories of the night Rachel died.
From acclaimed author Heather Hepler comes We Were Beautiful, a poignant young adult novel about tragedy, forgiveness, and love. Perfect for fans of Robyn Schneider and Justina Chen.

Purchase Links
About Heather Hepler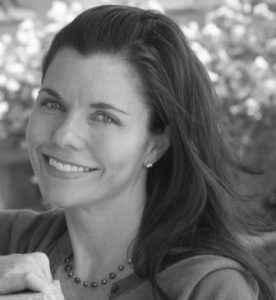 Heather Hepler is the author of several books for teens and tweens, including Frosted Kisses, Love? Maybe, and The Cupcake Queen. Having lived in East Texas, Alaska, and Death Valley, she currently resides with her son, their two spoiled cats, and their ridiculously smart dog in Maine.
Connect with Heather
Heather Hepler's TLC Book Tours TOUR STOPS:
Monday, April 1st: @booksbeforebedtime and Books Before Bedtime
Tuesday, April 2nd: Book Fidelity
Wednesday, April 3rd: @createexploreread
Friday, April 5th: Not in Jersey
Monday, April 8th: A Bookish Way of Life
Tuesday, April 9th: Teachers Who Read
Wednesday, April 10th: Blooming with Books
Thursday, April 11th: Christian Chick's Thoughts
Monday, April 15th: @diaryofaclosetreader
Wednesday, April 17th: @librarycutie
Monday, April 22nd: Book by Book
Tuesday, April 23rd: Bookworm for Kids
Wednesday, April 24th: Diary of a Stay at Home Mom
Wednesday, April 24th: Amy's Book-et List
Thursday, April 25th: View from the Birdhouse