Join us for an Instagram tour for
Paperback: 308 Pages
Publisher: Ambassador International (March 20, 2019)
Abigail Walker, a young woman from rural South Carolina, is on the cusp of womanhood, aching to be able to run wild as the younger children do, yet yearning for things she has yet to understand.
.
Awkward and unsure of herself, Abby is flustered when she meets Harvey Nicholas, a cadet from Clemson College. As summer begins, Abby finds herself constantly in the company of Harvey and falling quickly in love with him.
As rumors of war begin to reach the States, Abby begins to fear what may come for her older brother and Harvey.
.
Once Pearl Harbor is bombed, the boys are eager to protect their home and the women they love. But will Abby and Harvey's love be able to withstand distance, rumors, loss, and hurt? Or will the war be what tears apart Abby's heart?
War-Torn Heart is a kleenex-box book with a story of hope, of love, and of perseverance through World War II, which will make the reader cry, scream, and long for more.

Purchase Links
About Allison Wells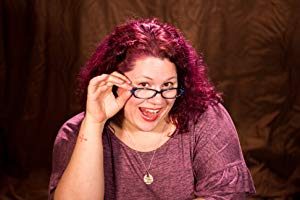 Allison Wells is a new author, but for the most part she's a Southern wife and mother. With four active children, she spends most of her time in the car, but when she can she loves to sit down and read or write. Allison is a graduate of Clemson University in the beautiful foothills of South Carolina and she still lives close enough to hear football games on Saturdays.
Connect with Allison
Instagram tour:
Monday, March 18th: @thesketchyreader
Tuesday, March 19th: @all.the.lovely.pages
Tuesday, March 19th: @a_squirrel_reads
Thursday, March 21st: @angelakreais
Friday, March 22nd: @180_looks_with_books
Friday, March 22nd: @brokenteepee
Saturday, March 23rd: @livethecozylife
Saturday, March 23rd: @_ebl_inc_
TOUR REPLAY: @TLCBookTours