Join us for an Instagram tour for
Mass Market Paperback
Publisher: Kensington (03/26/2019)
With a veterinarian dad and a pet-rescuing mom, helping animals is a family business for the Dentons—but after a shocking murder, it's Liz Denton's son who might end up in a cage . . . 
Sadly, Timothy Fuller is too old and infirm to continue caring for his beloved Pomeranian, Stewie, who is also elderly. But finding Stewie a new home has been challenging. Fortunately, Liz Denton and her son, Ben, are on the case. With two beagles and a calico currently residing under their roof, they're always ready to provide care in an emergency.
But a rival rescue group is already there when they show up at the Fuller house—along with a nurse and Mr. Fuller's sour-faced son. After an unpleasant argument, they reschedule the pickup for later. But by the time she gets back, Stewie is an orphan. Mr. Fuller has been found with a knife in his back. And Ben, who'd stopped off to visit one of Mr. Fuller's neighbors, has been collared. Now solving the mystery is Liz's only hope for rescuing her own son . . .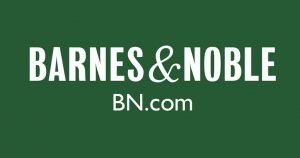 About Alex Erickson
Alex Erickson has always wanted to write, even at a young, impressionable age. He's always had an interest in the motive behind murder, which has led him down his current path. He's always ready with a witty—at least in his opinion—quip, and tries to keep every conversation light and friendly. Alex lives in Ohio with his family and resident felines, who provide endless amounts of inspiration.
Connect with Alex
Instagram tour:
Monday, April 1st: @pnwbookworm
Tuesday, April 2nd: @sarahs_reads
Wednesday, April 3rd: @brokenteepee
Saturday, April 6th: @jennblogsbooks
Sunday, April 7th: @_ebl_inc_
Monday, April 8th: @the_book_darling
TOUR REPLAY – @TLCBookTours