Join us for an Instagram tour for
Paperback: 352 Pages
Publisher: MIRA; Original edition (March 5, 2019)
November, 1941. She's never even seen the ocean before, but Eva Cassidy has her reasons for making the crossing to Hawaii, and they run a lot deeper than escaping a harsh Michigan winter. Newly enlisted as an Army Corps nurse, Eva is stunned by the splendor she experiences aboard the steamship SS Lurline; even more so by Lt. Clark Spencer, a man she is drawn to but who clearly has secrets of his own. But Eva's past—and the future she's trying to create—means that she's not free to follow her heart. Clark is a navy intelligence officer, and he warns her that the United States won't be able to hold off joining the war for long, but nothing can prepare them for the surprise attack that will change the world they know.
In the wake of the bombing of Pearl Harbor, Eva and her fellow nurses band together for the immense duty of keeping the American wounded alive. And the danger that finds Eva threatens everything she holds dear. Amid the chaos and heartbreak, Eva will have to decide whom to trust and how far she will go to protect those she loves.
Set in the vibrant tropical surroundings of the Pacific, The Lieutenant's Nurse is an evocative, emotional WWII story of love, friendship and the resilient spirit of the heroic nurses of Pearl Harbor.

Purchase Links
About Sara Ackerman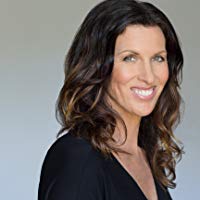 Sara is the bestselling author of Island of Sweet Pies and Soldiers. Born and raised in Hawaii, she studied journalism and earned graduate degrees in psychology and Chinese medicine. She blames Hawaii for her addiction to writing, and sees no end to its untapped stories. When she's not writing or teaching, you'll find her in the mountains or in the ocean. She currently lives on the Big Island with her boyfriend and a houseful of bossy animals. Find out more about Sara and her books at www.ackermanbooks.com.
Connect with Sara
Instagram Tour:
Monday, March 4th: @bookstackedblonde
Tuesday, March 5th: @worldswithinpages
Wednesday, March 6th: @book.hang.o.ver
Wednesday, March 6th: @stephaniehowell
Thursday, March 7th: @sjwonderlandz
Friday, March 8th: @readwithjamie
Friday, March 8th: @180_looks_with_books
Saturday, March 9th: @megabunnyreads
Sunday, March 10th: @reading.betweenthewines
Monday, March 11th: @booktimistic
Tuesday, March 19th: @sarahs_reads
TBD: Wednesday, March 13th: @booksandpolkadots