Join us for an Instagram tour for
Paperback: 192 Pages
Publisher: Ambassador International (March 1, 2019)
In Grace & Lavender, recently retired Colleen Hill is always busy, constantly on a quest to make life more interesting. When the ladies' group at her church partners with the local children's home, Colleen jumps in as usual, volunteering to share her passion for cooking with a troubled teenager named Grace. But Colleen must balance the new project with her pursuit of becoming a contestant on a television game show, along with all the other ideas her brain continually spins out.
Colleen's daughter Melody is quite different. She lives a calm, simple life and is content with who she is. That is, until an unexpected opportunity to work with Grace, too, pushes her to reevaluate life and dare to take on bigger dreams. The path starts with a newly-found interest in soap-making and leads her to responsibilities she didn't even know she wanted, including helping Grace understand the meaning of her name.
Grace & Lavender is a book for all audiences, a heart-warming story that reminds us to seek God's purpose for our lives.

Purchase Links
About Heather Norman Smith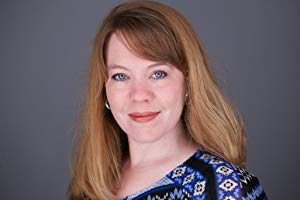 Heather Norman Smith is a devotional blogger and author of inspirational fiction. Her goal is to use the written word to entertain and encourage, while illuminating the redemptive love of God. She also enjoys writing songs and singing about Jesus.
Heather is proud to be a life-long North Carolinian and aims to present the beauty of the Tar Heel State in her writing. Her home is just outside Winston-Salem, NC, where she lives with one husband, two daughters, one son, two cats, and two dogs. Heather loves words and does not enjoy math, except when it comes to counting blessings.
Connect with Heather
Instagram tour:
Monday, March 4th: @brokenteepee
Wednesday, March 6th: @livethecozylife
Thursday, March 7th: @a_squirrel_reads
Friday, March 8th: @all.the.lovely.pages
Saturday, March 9th: @thesketchyreader
Sunday, March 10th: @angelakreais
Monday, March 11th: @thereadingcornerforall
Thursday, March 14th: @_ebl_inc_
TOUR REPLAY: @TLCBookTours