Join us for an Instagram tour for
Mass Market Paperback: 320 Pages
Publisher: Zebra (February 26, 2019)
Even the Worthington least likely to wed may find her perfect match . . .
Marriage has worked out quite nicely for her older sisters, yet Lady Augusta Vivers is certain it would end her studies in languages and geography, and stop her from travelling. But when her mother thwarts her plan to attend the only university in Europe that accepts women—in Italy—she is forced to agree to one London Season. Spending her time at parties proves an empty diversion—until she encounters the well-traveled Lord Phineas Carter-Wood. Still, Europe awaits . . .
Phineas has studied architecture all over the world, yet Augusta is his most intriguing discovery yet. How can he resist a woman who loves maps and far-off lands? But her longing for all things foreign hinders any hope of courtship. When he learns her cousins have offered a trip to Europe, he secretly arranges to join their party. For he is determined to show Augusta that a real union is a thrilling adventure of its own. And when their journey is beset by dangerous obstacles, he gets far more opportunity than he bargained for . . .

Purchase Links
About Ella Quinn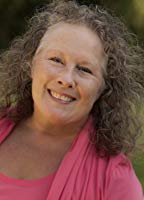 USA Today bestselling author Ella Quinn's studies and other jobs have always been on the serious side. Reading historical romances, especially Regencies, were her escape. Eventually her love of historical novels led her to start writing them.
She is married to her wonderful husband of over thirty years. They have a son and two beautiful granddaughters, and a Portuguese Water Dog. After living in the South Pacific, Central America, North Africa, England and Europe, she and her husband decided to make their dreams come true and are now living on a sailboat. After cruising the Caribbean and North America, she completed a transatlantic crossing from St. Martin to Southern Europe. She's currently living in Germany, happily writing while her husband is back at work, recovering from retirement.
Connect with Ella
Instagram tour schedule:
Sunday, February 24th: @tlcbooktours – giveaway
Monday, February 25th: @oddandbookish
Monday, February 25th: @radbabesread
Tuesday, February 26th: @girlandherbooks
Thursday, February 28th: @mixed_matched_socks
Friday, March 1st: @moonlight_rendezvous
Sunday, March 3rd: @thebookishsisters
Monday, March 4th: @sarahandherbookshelves