___________________________
Book Clubs will love this YA novel from Lydia Kang!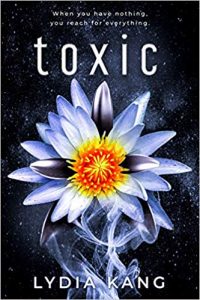 Toxic by Lydia Kang
Hana isn't supposed to exist. She's grown up hidden by her mother in a secret room of the bioship Cyclo until the day her mother is simply gone–along with the entire crew. Cyclo tells her she was abandoned, but she's certain her mother wouldn't leave her there to die. And Hana isn't ready to die yet. She's never really had a chance to live.
Fenn is supposed to die. He and a crew of hired mercenaries are there to monitor Cyclo as she expires, and the payment for the suicide mission will mean Fenn's sister is able to live. But when he meets Hana, he's not sure how to save them both.
As Cyclo grows sicker by the day, they unearth more secrets about the ship and the crew. But the more time they spend together, the more Hana and Fenn realize that falling for each other is what could ultimately kill them both.

Purchase Links
___________________________
An unforgettable story set during the American Revolution!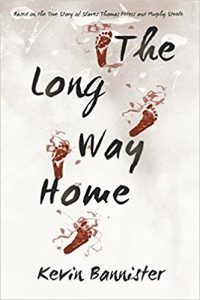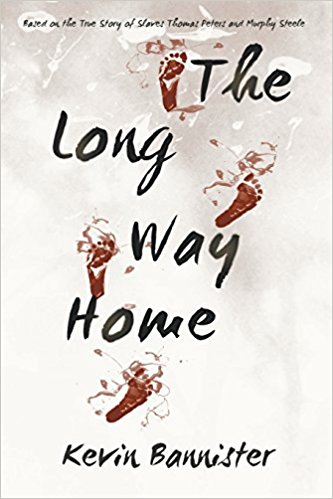 The Long Way Home by Kevin Bannister
Set in the turbulent times of the War of Independence, 'The Long Way Home' follows the lives of Thomas Peters and Murphy Steele who are friends, former slaves, fellows-in-arms and leaders of the Black Brigade. Their real-life story is an epic adventure tale as they battle bounty hunters, racism, poverty and epidemic in their adopted country after the war.
'The Long Way Home' has resonated with readers around the world as an unforgettable account of courage, hope and determination triumphing over despair and injustice. Thomas Peters, thoughtful and charismatic, and Murphy Steele, strong and impulsive, lead their followers on an inspirational search for a place where they can be free.

Purchase Links
___________________________
From the beloved author of Comeback Love and Wherever There Is Light, comes a novel about the life-changing journey of a young man who travels from New Jersey to Khrushchev's Russia and the beaches of Southern France as he finds love and discovers the long-hidden secrets about his heritage.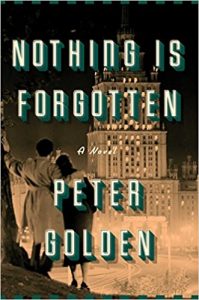 Nothing is Forgotten by Peter Golden
In 1950s New Jersey, Michael Daniels launches a radio show in the storage room of his Russian-Jewish grandmother's candy store. Not only does the show become a local hit because of his running satires of USSR leader Nikita Khrushchev, but half a world away, it picks up listeners in a small Soviet city.
There, with rock and roll leaking in through bootlegged airwaves, Yulianna Kosoy—a war orphan in her mid-twenties—is sneaking American goods into the country with her boss, Der Schmuggler.
But just as Michael's radio show is taking off, his grandmother is murdered in the candy store. Why anyone would commit such an atrocity against such a warm, affable woman is anyone's guess. But she had always been secretive about her past and, as Michael discovers, guarded a shadowy ancestral history. In order to solve the mystery of who killed her, Michael sets out to Europe to learn where he—and his grandmother—really came from.
Featuring Peter Golden's signature "vivid characters and strong storytelling" (The Washington Post), Nothing Is Forgotten changes our understanding of the impact of World War II on its survivors and their descendants, and will appeal to fans of novels by Anita Diamant and Kristin Hannah.

Purchase Links
___________________________

Please fill out our super short registration form (click the "Enter Now" button above) by November 30th for a chance to win a set of up to ten copies of one of these great books for your book club! We will randomly choose a winner at the end of the month. This contest is open to clubs in the US only (our apologies to friends in other countries). 
Best of luck!
We 
LOVE 

Book Clubs!