Join us for an Instagram and review tour for
Mass Market Paperback: 416 Pages
Publisher: HQN; Original edition (November 27, 2018)
First the fire, then the heat…
A brutal home invasion. Two small traumatized survivors who may have witnessed the horror. Lieutenant Sam Holland has never worked a case quite like this one, in which her eyewitnesses are five-year-old twins. But when Sam steps up in a big way for them, she risks her heart as much as her career.
While Sam and her husband, Vice President Nick Cappuano, go to battle in more ways than one for her tiny witnesses, her colleague Sergeant Tommy "Gonzo" Gonzales battles his own demons. Months of unbearable grief and despair come to a head in an unimaginable way that threatens Gonzo's status with the department and his relationship with his fiancée, Christina.
With trouble both at the precinct and on the case, Sam struggles to keep her priorities straight at home and at work while trying not to lose her heart to her latest crime victims.


Purchase Links
About Marie Force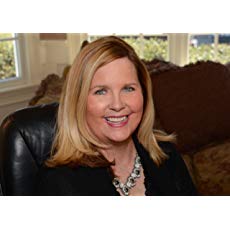 Marie Force is the New York Times bestselling author of contemporary romance, including the indie-published Gansett Island Series and the Fatal Series from Harlequin Books. In addition, she is the author of the Butler, Vermont Series, the Green Mountain Series and the erotic romance Quantum Series. In 2019, her new historical Gilded series from Kensington Books will debut with Duchess By Deception.
All together, her books have sold 7 million copies worldwide, have been translated into more than a dozen languages and have appeared on the New York Times bestseller list 29 times. She is also a USA Today and Wall Street Journal bestseller, a Speigel bestseller in Germany, a frequent speaker and publishing workshop presenter as well as a publisher through her Jack's House Publishing romance imprint. She is a two-time nominee for the Romance Writers of America's RITA® award for romance fiction.
Her goals in life are simple–to finish raising two happy, healthy, productive young adults, to keep writing books for as long as she possibly can and to never be on a flight that makes the news.
Join Marie's mailing list on her website at marieforce.com for news about new books and upcoming appearances in your area.
Connect with Marie
Instagram tour:
Monday, November 26th: @jennblogsbooks
Tuesday, November 27th: @girlandherbooks
Wednesday, November 28th: @_ebl_inc_
Thursday, November 29th: @novelmombooks
Friday, November 30th: @sarahandherbookshelves
Saturday, December 1st: @mandyvoss
Sunday, December 2nd: @remarkablylisa
Monday, December 10th: @TLCBookTours TOUR REPLAY
Review tour:
Monday, November 12th: Write Read Life
Tuesday, November 13th: A Holland Reads – excerpt
Wednesday, November 14th: Bewitched Bookworms
Thursday, November 15th: Becky on Books
Monday, November 19th: Book Reviews and More by Kathy
Tuesday, November 20th: From the TBR Pile
Monday, November 26th: Jathan & Heather
Tuesday, November 27th: The Book Diva Reads – excerpt
Tuesday, November 27th: Book Twins Reviews – excerpt
Wednesday, November 28th: What is That Book About – excerpt
Thursday, November 29th: Natalie the Biblioholic
Monday, December 3rd: Mystery Suspense Reviews
Tuesday, December 4th: The Sassy Bookster
Wednesday, December 5th: Diary of a Stay at Home Mom
Monday, December 10th: Book Twins Reviews and @booktwinsreviews1