Join us for an Instagram tour for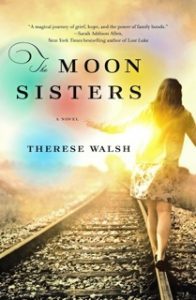 Audible Audio Book: 9 Hours and 12 Minutes
Publisher: Spoken Realms
This mesmerizing coming-of-age novel, with its sheen of near-magical realism, is a moving tale of family and the power of stories.
After their mother's probable suicide, sisters Olivia and Jazz take steps to move on with their lives. Jazz, logical and forward-thinking, decides to get a new job, but spirited, strong-willed Olivia – who can see sounds, taste words, and smell sights – is determined to travel to the remote setting of their mother's unfinished novel to lay her spirit properly to rest.
Already resentful of Olivia's foolish quest and her family's insistence upon her involvement, Jazz is further aggravated when they run into trouble along the way and Olivia latches to a worldly train hopper who warns he shouldn't be trusted. As they near their destination, the tension builds between the two sisters, each hiding something from the other, until they are finally forced to face everything between them and decide what is really important.

Purchase Links
Amazon | Books-A-Million | Barnes & Noble
About Therese Walsh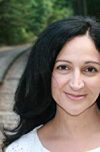 Therese Walsh's second novel, The Moon Sisters, was named one of the Best Books of the year by Library Journal, and received starred reviews from Booklist and Library Journal. Its working title, in case you're curious, was The Book That Tried to Kill Me. It had a few other titles as well, including The Foolish Fire of Olivia Moon.
Therese's debut, The Last Will of Moira Leahy, was named one of January Magazine's Best Books of 2009, was nominated for a RITA award for Best First Book, and was a TARGET Breakout Book.
Therese is the co-founder and editor in chief of Writer Unboxed, an award-winning website and online writing community. Among other accolades, Writer Unboxed was named one of the top 101 sites for writers in 2007, 2008, 2009, 2010, 2011, 2012, 2013, 2014, and 2015 by Writer's Digest.
Therese has a master's degree in psychology. She was a researcher and writer for Prevention magazine before becoming a freelance writer and eventually turning to fiction.
Therese is an award-winning haiku'ist, thanks to Jimmy Kimmel, Carlton Cuse, and LOST.
She hopes that you'll enjoy her novels, and invite her to Skype with your book clubs.
Connect with Therese
Instagram tour schedule:
Monday, September 3rd: @createexploreread
Wednesday, September 5th: @megabunnyreads
Thursday, September 6th: @ladyofthelibrary
Thursday, September 6th: @hotcocoareads
Friday, September 7th: @jessicamap
Saturday, September 8th: @mountain_reader
Monday, September 10th: @somekindofalibrary
Tuesday, September 11th: @bookishmadeleine
Tuesday, September 11th: @readvoraciously
Wednesday, September 12th: @bookishconnoisseur
Thursday, September 13th: @dropandgivemenerdy
Friday, September 14th: @bookpairings
Saturday, September 15th: @love_my_dane_sailor