_____________________________
A double life with a single purpose: revenge.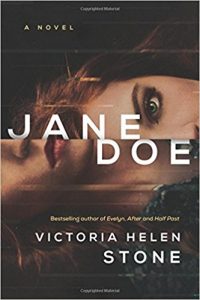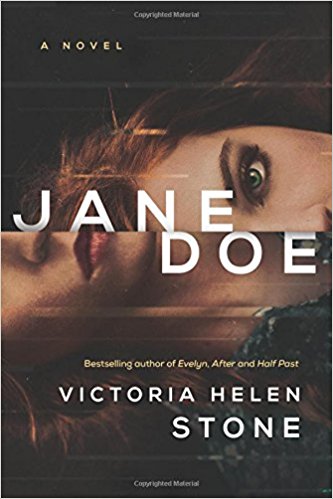 Jane Doe by Victoria Helen Stone
Jane's days at a Midwest insurance company are perfectly ordinary. She blends in well, unremarkably pretty in her floral-print dresses and extra efficient at her low-level job. She's just the kind of woman middle manager Steven Hepsworth likes—meek, insecure, and willing to defer to a man. No one has any idea who Jane really is. Least of all Steven.
But plain Jane is hiding something. And Steven's bringing out the worst in her.
Nothing can distract Jane from going straight for his heart: allowing herself to be seduced into Steven's bed, to insinuate herself into his career and his family, and to expose all his dirty secrets. It's time for Jane to dig out everything that matters to Steven. So she can take it all away.
Just as he did to her.

Purchase Links
_____________________________
The dangerous beauty of Lavender Tides is harboring secrets that reach around the world.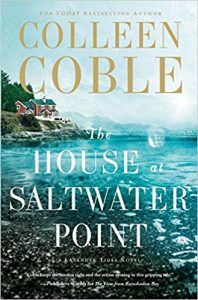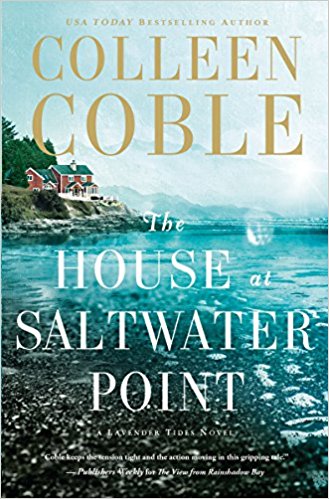 The House at Saltwater Point by Colleen Coble
Ellie Blackmore is making a name for herself as a house flipper. But when her sister Mackenzie disappears, Ellie can't focus on anything but uncovering what happened. Her only clue is the bloodstain on the deck of Mackenzie's boat. Ellie knows her sister isn't on the best of terms with her ex-husband, Jason, but he wouldn't kill her—would he?
Coast Guard intelligence officer Grayson Bradshaw believes Mackenzie faked her own death after stealing a seized cocaine shipment. The problem is convincing Ellie, who seems to view him as the true enemy.
Both Ellie and Grayson want truth, but truth—and family—is often more complex than it first appears. From international terrorism to the peaceful lavender fields of Puget Sound, The House at Saltwater Point is a thrilling race to uncover the truth before it's too late.

Purchase Links
_____________________________
Beware of friends with secrets…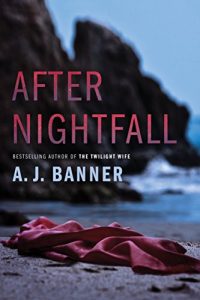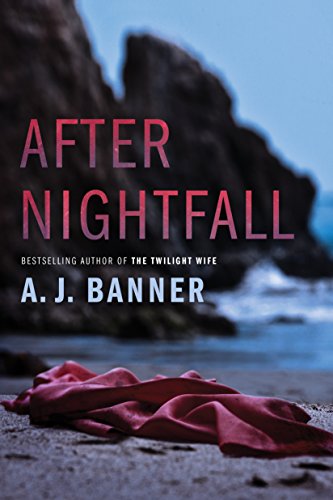 After Nightfall by A. J. Banner
Imagine your closest friend utterly betraying you. Years later, when she seeks forgiveness, you invite her to your engagement party as a gesture of reconciliation. But seething hostilities rise to the surface, ruining everyone's evening. After an awful night, your friend's battered, lifeless body is found at the bottom of a rocky cliff.
Newly engaged Marissa Parlette is living this nightmare. She should be celebrating her upcoming wedding, but she can't shake the image of her friend lying dead on the beach. Did she fall? Was she pushed? Or did she take a purposeful step into darkness? Desperate for answers, Marissa digs deep into the events of the party. But what she remembers happening after nightfall now carries sinister implications: the ugly sniping, the clandestine meetings, the drunken flirtations. The more she investigates, the more she questions everything she thought she knew about her friends, the man she once trusted, and even herself.
Bestselling author A. J. Banner keeps readers on a razor-sharp edge in this intricately plotted novel of psychological suspense…in which nothing is as it seems.
"Gripping and arresting! After Nightfall is a stellar psychological thriller. Banner had me second-guessing every character throughout the entire novel. I literally couldn't figure out who'd done it until the reveal. And it was shocking. Love that!" –Kerry Lonsdale, Wall Street Journal bestselling author
"Moody and beautifully atmospheric, After Nightfall is a psychological thriller that will keep you guessing until the final page, the final sentence even, a heart-stopping revelation. I highly recommend it!" –Barbara Taylor Sissel, bestselling author of Faultlines and The Truth We Bury

Purchase Links
_____________________________
A Tale of Family, Brotherhood, and the Healing Power of Love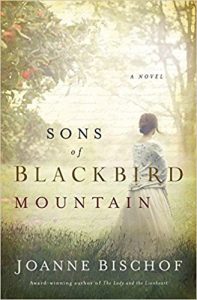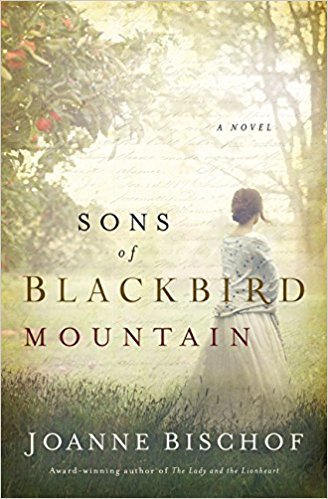 Sons of Blackbird Mountain  by Joanne Bischof
After the tragic death of her husband, Aven Norgaard is beckoned to give up her life in Norway to become a housekeeper in the rugged hills of Nineteenth-Century Appalachia. Upon arrival, she finds herself in the home of her late husband's cousins—three brothers who make a living by brewing hard cider on their three-hundred acre farm. Yet even as a stranger in a foreign land, Aven has hope to build a new life in this tight-knit family.
But her unassuming beauty disrupts the bond between the brothers. The youngest two both desire her hand, and Aven is caught in the middle, unsure where—and whether—to offer her affection. While Haakon is bold and passionate, it is Thor who casts the greatest spell upon her. Though Deaf, mute, and dependent on hard drink to cope with his silent pain, Thor possesses a sobering strength.
As autumn ushers in the apple harvest, the rift between Thor and Haakon deepens and Aven faces a choice that risks hearts. Will two brothers' longing for her quiet spirit tear apart a family? Can she find a tender belonging in this remote, rugged, and unfamiliar world?
A haunting tale of struggle and redemption, Sons of Blackbird Mountain is a portrait of grace in a world where the broken may find new life through the healing mercy of love.

Purchase Links
_____________________________

Please fill out our super short registration form (click the "Enter Now" button above) by August 31st for a chance to win a set of up to ten copies of one of these great books for your book club! We will randomly choose a winner at the end of the month. This contest is open to clubs in the US only (our apologies to friends in other countries). 
.
Best of luck!
We 
LOVE

 Book Clubs!