Please join us for an Instagram tour and review tour for Herons Landing
Series: Honeymoon Harbor
Mass Market Paperback: 496 pages
Publisher: HQN (May 22, 2018)
There's no place to fall in love like the place you left your heart 
Welcome to Honeymoon Harbor, the brand-new, long-awaited series by beloved New York Times bestselling author JoAnn Ross, where unforgettable characters come face-to-face with the kind of love that grabs your heart and never lets go.
Working as a Las Vegas concierge, Brianna Mannion is an expert at making other people's wishes come true. It's satisfying work, but a visit home to scenic Honeymoon Harbor turns into a permanent stay when she's reminded of everything she's missing: the idyllic small-town charm; the old Victorian house she'd always coveted; and Seth Harper, her best friend's widower and the neighborhood boy she once crushed on—hard. After years spent serving others, maybe Brianna's finally ready to chase dreams of her own.
Since losing his wife, Seth has kept busy running the Harper family's renovation business and flying way under the social radar. But when Brianna hires him to convert her aging dream home into a romantic B and B, working together presents a heart-stopping temptation Seth never saw coming. With guilt and grief his only companions for so long, he'll have to step out of the past long enough to recognize the beautiful life Brianna and he could build together.

Purchase Links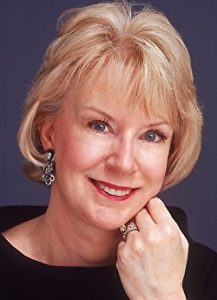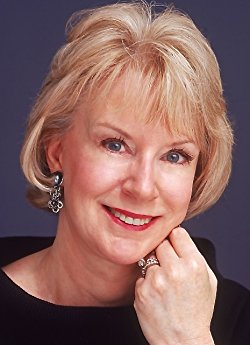 About JoAnn Ross
New York Times and USA TODAY bestselling author JoAnn Ross has been published in twenty-seven countries. A member of Romance Writers of America's Honor Roll of bestselling authors, JoAnn lives with her husband and three rescued dogs — who pretty much rule the house — in the Pacific Northwest. Visit her on the web at www.joannross.com.
.
Instagram Tour Stops:
Monday, May 21st: @remarkablylisa
Tuesday, May 22nd: @girlandherbooks
Wednesday, May 23rd: @acozyreader
Wednesday, May 23rd: @addicted_to_reading
Thursday, May 24th: @kim_reads
Friday, May 25th: @novelmombooks
Saturday, May 26th: @pretty_little_library
Sunday, May 27th: @thesketchyreader
Review Tour Stops:
Monday, May 21st: Books a la Mode – excerpt
Tuesday, May 22nd: A Holland Reads
Wednesday, May 23rd: Becky on Books – excerpt
Thursday, May 24th: Into the Hall of Books
Monday, May 28th: I Wish I Lived in a Library
Tuesday, May 29th: Bookmark Lit
Wednesday, May 30th: Stranded in Chaos
Thursday, May 31st: @read.write.coffee
Monday, June 4th: Moonlight Rendezvous
Tuesday, June 5th: Running Through the Storms
Wednesday, June 6th: Diary of a Stay at  Home Mom
Thursday, June 7th: Why Girls are Weird
Monday, June 11th: From the TBR Pile
Tuesday, June 12th: Book Date
Wednesday, June 13th: What is That Book About – excerpt
Friday, June 15th: Satisfaction for Insatiable Readers
Monday, June 18th: Palmer's Page Turners
Tuesday, June 19th: The Romance Dish
Wednesday, June 20th: Jathan & Heather
Monday, June 25th: Books & Bindings
Wednesday, June 27th: Romancing the Book
Thursday, June 28th: Written Love Reviews
Monday, July 2nd: Deborah Blanchard
.
.