Join us for an Instagram tour for The Wicked City!
About The Wicked City
• Paperback: 384 pages
• Publisher: William Morrow Paperbacks; Reprint edition (December 26, 2017)
In the first book of a breathtaking new trilogy by bestselling author Beatriz Williams, two generations of women are brought together inside a Greenwich Village apartment —a flapper hiding an extraordinary past, and a modern-day Manattanite forced to start her life anew.
When she discovers her banker husband has been harboring a secret life, Ella Gilbert escapes her SoHo loft for a studio in Greenwich Village. Her charismatic musician neighbor, Hector, warns her to stay out of the basement after midnight, when a symphony of mysterious noise strikes up—laughter, clinking glasses, jazz piano, the occasional bloodcurdling scream—even though the space has been empty for decades. Back in the Roaring Twenties, the basement was home to one of the city's most notorious speakeasies.
In 1924, Geneva "Gin" Kelly, a quick-witted flapper from the hills of western Maryland, is a regular at this Village hideaway. Caught up in a raid, Gin lands in the office of Prohibition enforcement agent Oliver Anson, who persuades her to help him catch her stepfather, Duke Kelly, one of the biggest bootleggers in Appalachia.
But Gin is nobody's fool. She strikes a risky bargain with the taciturn, straight-arrow Revenue agent, and their alliance rattles Manhattan society to its foundations, exposing secrets that shock even this free-spirited redhead.
As Ella unravels the strange history of her new building—and the family thread that connects her to Geneva Kelly—she senses the Jazz Age spirit of her exuberant predecessor invading her own shy nature, in ways that will transform her existence in the wicked city.
Campaign hashtags for Twitter and Instagram posts: #BeatrizBinge #TheWickedCity. Please tag @williammorrowbooks and @authorbeatriz and @TLCBookTours.

Purchase Links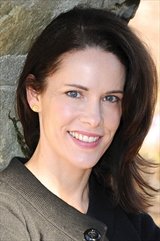 About Beatriz Williams
A graduate of Stanford University with an MBA from Columbia, Beatriz Williams spent several years in New York and London hiding her early attempts at fiction, first on company laptops as a communications strategy consultant, and then as an at-home producer of small persons, before her career as a writer took off. She lives with her husband and four children near the Connecticut shore.
Find out more about Beatriz at her website, and connect with her on Facebook, Twitter, and Instagram.
Tour Stops
Monday, January 15th: Instagram: @literaryquicksand
Tuesday, January 23rd: Instagram: @achickwhoreads
Monday, January 29th: Instagram: @_literary_dreamer_
Tuesday, January 30th: Instagram: @intothehallofbooks
Wednesday, January 31st: Instagram: @Jessicamap
Thursday, February 1st: Instagram: @theliterarybirds
Monday, February 5th: Instagram: @ladyofthelibrary
Thursday, February 8th: Instagram: @weirdgirlblog
Saturday, February 10th: Instagram: @Novelmombooks
Friday, February 16th: Instagram: @readingbringsjoy
Thursday, February 22nd: Instagram: @thats_what_she_read