Hardcover: 384 pages
Publisher: Atria Books (September 19, 2017)
A deeply moving, humorous story of a boy who believes in everything and an old man who believes in nothing.
In 1934, a rabbi's son in Prague joins a traveling circus, becomes a magician, and rises to fame under the stage name the Great Zabbatini just as Europe descends into World War II. When Zabbatini is discovered to be a Jew, his battered trunk full of magic tricks becomes his only hope of surviving the concentration camp where he is sent.
Seven decades later in Los Angeles, ten-year-old Max finds a scratched-up LP that captured Zabbatini performing his greatest tricks. But the track in which Zabbatini performs his love spell—the spell Max believes will keep his disintegrating family together—is damaged beyond repair. Desperate for a solution, Max seeks out the now elderly, cynical magician and begs him to perform his magic on his parents. As the two develop an unlikely friendship, Moshe discovers that Max and his family have a surprising connection to the dark, dark days the Great Zabbatini experienced during the war.
Recalling the melancholy humor of Isaac Bashevis Singer and the heartbreaking pathos of the film Life is Beautiful—this outstanding first novel is at once an irreverent yet deeply moving story about a young boy who believes in magic and a disillusioned old man who believes in nothing, as well as a gripping and heartfelt tale about the circle of life.
"The Trick is a lyrical, uplifting, and funny story that will tug at all of your heartstrings.  A true miracle from the first to the last page." (Armando Lucas Correa, bestselling author of The German Girl)
"Sweet, funny, magical." (Kirkus)
"Bergmann's novel, a pleasing blend of Sara Gruen's Water for Elephants and Jonathan Safran Foer's Everything is Illuminated, puts magic back into everyday life." (Booklist)

Purchase Links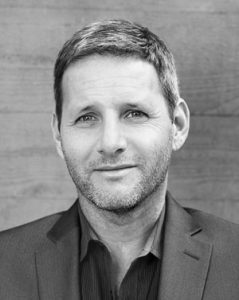 About Emanuel Bergmann
Emanuel Bergmann was born in Germany and is a journalist and translator. He has been living in Los Angeles since 1990. His first novel, The Trick, is an international bestseller.
.
.
Emanuel Bergmann's TLC Book Tours TOUR STOPS:
Monday, November 27th: @theliteraryllama
Thursday, November 30th: 100 Pages a Day… Stephanie's Book Reviews 
Friday, December 1st: Not in Jersey and @notinjersey
Monday, December 4th: Novel Gossip blog and @novelgossip
Wednesday, December 6th: Caryn, the Book Whisperer
Friday, December 8th: Satisfaction for Insatiable Readers
Friday, December 8th: Jathan & Heather
Monday, December 11th: Literary Quicksand
Tuesday, December 12th: Girls in Books blog and @girlsinbooks
Wednesday, December 13th: Books and Bindings on Goodreads
Monday, December 18th: Lit Wit Wine Dine