Hardcover: 288 pages
Publisher: Crown (March 7, 2017)
"Roanoke girls never last long around here. In the end, we either run or we die."
After her mother's suicide, fifteen year-old Lane Roanoke came to live with her grandparents and fireball cousin, Allegra, on their vast estate in rural Kansas. Lane knew little of her mother's mysterious family, but she quickly embraced life as one of the rich and beautiful Roanoke girls. But when she discovered the dark truth at the heart of the family, she ran…fast and far away.
Eleven years later, Lane is adrift in Los Angeles when her grandfather calls to tell her Allegra has gone missing. Did she run too? Or something worse? Unable to resist his pleas, Lane returns to help search, and to ease her guilt at having left Allegra behind. Her homecoming may mean a second chance with the boyfriend whose heart she broke that long ago summer. But it also means facing the devastating secret that made her flee, one she may not be strong enough to run from again.
As it weaves between Lane's first Roanoke summer and her return, The Roanoke Girlsshocks and tantalizes, twisting its way through revelation after mesmerizing revelation, exploring the secrets families keep and the fierce and terrible love that both binds them together and rips them apart.
"I was immediately drawn into The Roanoke Girls, a haunting and riveting look at one family's tangled legacy. You won't stop reading until you've unraveled the darkest of Roanoke's shocking secrets."
– Laura McHugh, award-winning author of The Weight of Blood
"This is a poised and haunting novel, whose enchanting prose belies its dark and intense subject matter. An evocative modern take on Southern Gothic, with a compelling twist which will remain with you long after the book's last sentence."
– L.S. Hilton, New York Times bestselling author of Maestra
"An emotionally compelling page turner, The Roanoke Girls takes you inside the dark world of a twisted family and one woman's fight to break free from the chains of her own history. This is family intrigue at its very best!"
– Wendy Walker, author of All Is Not Forgotten
.


Purchase Links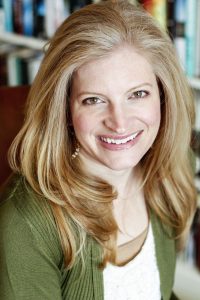 About Amy Engel
AMY ENGEL is the author of the young adult series The Book of Ivy. A former criminal defense attorney, she lives in Missouri with her family. This is her first novel for adults.
Connect with Amy
.
.
.
.
Amy Engel's TLC Book Tours TOUR STOPS:
Monday, March 6th: A Chick Who Reads
Tuesday, March 7th: Suzy Approved
Tuesday, March 7th: Booksie's Blog
Wednesday, March 8th: Bookchickdi
Thursday, March 9th: All Roads Lead to the Kitchen
Thursday, March 9th: Buried Under Books
Friday, March 10th: Not in Jersey
Monday, March 13th: Laura's Reviews
Tuesday, March 14th: Sweet Southern Home
Wednesday, March 15th: Thoughts on This 'n That
Thursday, March 16th: Books and Bindings
Friday, March 17th: Rebel Mommy Book Blog
Monday, March 20th: Fuelled by Fiction
Tuesday, March 21st: Kritter's Ramblings
Tuesday, March 21st: SJ2B House of Books
Wednesday, March 22nd: Write Read Life
Thursday, March 23rd: Luxury Reading
Monday, March 27th: No More Grumpy Bookseller
Tuesday, March 28th: A Fantastical Librarian
Wednesday, March 29th: Snowdrop Dreams of Books
Wednesday, March 29th: Patricia's Wisdom