_____________________________
Book clubs will love this memoir that explores the breadth and depth of sisterly love.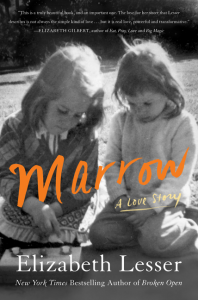 Marrow by Elizabeth Lesser
The author of the New York Times bestseller Broken Open returns with a visceral and profound memoir of two sisters who, in the face of a bone marrow transplant—one the donor and one the recipient—begin a quest for acceptance, authenticity, and most of all, love.
A mesmerizing and courageous memoir: the story of two sisters uncovering the depth of their love through the life-and-death experience of a bone marrow transplant. Throughout her life, Elizabeth Lesser has sought understanding about what it means to be true to oneself and, at the same time, truly connected to the ones we love. But when her sister Maggie needs a bone marrow transplant to save her life, and Lesser learns that she is the perfect match, she faces a far more immediate and complex question about what it really means to love—honestly, generously, and authentically.
Hoping to give Maggie the best chance possible for a successful transplant, the sisters dig deep into the marrow of their relationship to clear a path to unconditional acceptance. They leave the bone marrow transplant up to the doctors, but take on what Lesser calls a "soul marrow transplant," examining their family history, having difficult conversations, examining old assumptions, and offering forgiveness until all that is left is love for each other's true selves. Their process—before, during, and after the transplant—encourages them to take risks of authenticity in other aspects their lives.
But life does not follow the storylines we plan for it. Maggie's body is ultimately too weak to fight the relentless illness. As she and Lesser prepare for the inevitable, they grow ever closer as their shared blood cells become a symbol of the enduring bond they share. Told with suspense and humor, Marrow is joyous and heartbreaking, incandescent and profound. The story reveals how even our most difficult experiences can offer unexpected spiritual growth. Reflecting on the multifaceted nature of love—love of other, love of self, love of the world—Marrow is an unflinching and beautiful memoir about getting to the very center of ourselves.

Purchase Links
_____________________________
Haunting and unforgettable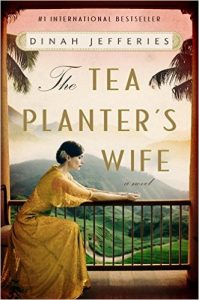 The Tea Planter's Wife by Dinah Jefferies
#1 International bestselling novel set in 1920s Ceylon, about a young Englishwoman who marries a charming tea plantation owner and widower, only to discover he's keeping terrible secrets about his past, including what happened to his first wife, that lead to devastating consequences
Dinah Jefferies' unforgettable new novel, The Tea Planter's Wife, is a haunting, tender portrait of a woman forced to choose between her duty as a wife and her instinct as a mother… Nineteen-year-old Gwendolyn Hooper steps off a steamer in Ceylon full of optimism, eager to join her new husband. But the man who greets her at the tea plantation is not the same one she fell in love with in London. Distant and brooding, Laurence spends long days wrapped up in his work, leaving his young bride to explore the plantation alone. It's a place filled with clues to the past – locked doors, a yellowed wedding dress in a dusty trunk, an overgrown grave hidden in the grounds, far too small for an adult… Gwen soon falls pregnant and her husband is overjoyed, but she has little time to celebrate. In the delivery room the new mother is faced with a terrible choice, one she knows no one in her upper class set will understand – least of all Laurence. Forced to bury a secret at the heart of her marriage, Gwen is more isolated than ever. When the time comes, how will her husband ever understand what she has done? The Tea Planter's Wife is a story of guilt, betrayal and untold secrets vividly and entrancingly set in colonial era Ceylon.
"Spellbinding…effortlessly elegant, lushly descriptive…Combine this with the vivid, evocative manner in which Jefferies describes the beauty of Ceylon, now Sri Lanka, and the captivating cast of characters she has created, and you have a superbly written novel that readers of historical fiction as well as women's fiction will treasure." —Booklist (starred review)

Purchase Links
_____________________________
Is it too late for happy endings?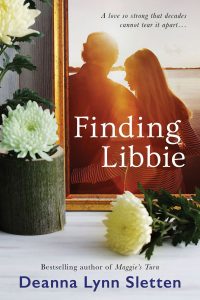 Finding Libbie by Deanna Lynn Sletten
Poring over a dusty hatbox of photographs in her grandmother's closet, Emily Prentice is shocked to discover her father was married to his high school sweetheart before meeting her mother.
In the summer of 1968, Jack and Libbie fall in love under the spell of their small town, untouched by the chaos of the late sixties. Though Libbie's well-to-do parents disapprove of Jack's humble family and his aspiration to become a mechanic, she marries Jack a year after they graduate high school. But soon their happiness crumbles as Libbie's mental state unravels and she is drawn to alcohol and drugs. Despite his efforts to help her, Jack loses the woman he loves and is forced to move on with his life.
Now that Emily's mother has passed away, Jack is alone again, and Emily grows obsessed with the beautiful woman who had given her father such joy. Determined to find Libbie, Emily pieces together the couple's fragmented past. But is it too late for happy endings?
.


Purchase Links
_____________________________
A surprising look at the dark side of suburbia: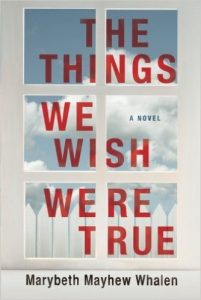 The Things We Wish Were True by Marybeth Mayhew Whalen
In an idyllic small-town neighborhood, a near tragedy triggers a series of dark revelations.
From the outside, Sycamore Glen, North Carolina, might look like the perfect all-American neighborhood. But behind the white picket fences lies a web of secrets that reach from house to house.
Up and down the streets, neighbors quietly bear the weight of their own pasts—until an accident at the community pool upsets the delicate equilibrium. And when tragic circumstances compel a woman to return to Sycamore Glen after years of self-imposed banishment, the tangle of the neighbors' intertwined lives begins to unravel.
During the course of a sweltering summer, long-buried secrets are revealed, and the neighbors learn that it's impossible to really know those closest to us. But is it impossible to love and forgive them?
"With skill and compassion, Marybeth Whalen digs beneath the surface of a quiet suburban neighborhood to reveal its darker secret side. Full of unexpected twists and sympathetic, relatable characters, The Things We Wish Were True is both surprising and heartwarming and it's sure to have you examining your own peaceful neighborhood with new eyes." —Diane Chamberlain, USA Today bestselling author of Pretending to Dance
"The Things We Wish Were True masterfully blends dark, twisted secrets with a redemptive story about the power of community. As the families of Sycamore Glen, North Carolina, kick off summer at their neighborhood pool, Marybeth Mayhew Whalen peels back the layers of their past and present lives to reveal the underbelly of suburbia. A fabulous page-turner with the ending you want." —Barbara Claypole White, bestselling author of The Perfect Son
"In The Things We Wish Were True, Marybeth Whalen has pulled off an impressive feat, an ever-shifting narrative through a neighborhood full of secrets. Each of these characters is compelling and fully realized, and the final twists and reveals left me breathless and, ultimately, at peace. An impressive achievement that you'll want to put at the top of your to-read list." —Catherine McKenzie, bestselling author of Hidden and Fractured
"This novel had me hooked at its premise—a near tragedy unites a group of relative strangers at their community pool—and kept me gripped in its aftermath. Marybeth Mayhew Whalen digs deeply and expertly into the rich and fascinating subject of how well do we really know our neighbors—and the far-reaching impact of a split-second decision on an otherwise predictable day. Suspenseful and emotionally charged, and perfectly steeped in the combustible heat of a North Carolina summer, The Things We Wish Were True is a must-read for any season." —Erika Marks, author of The Last Treasure

Purchase Links
_____________________________
Book clubs will enjoy this story of one boy's search for his mother.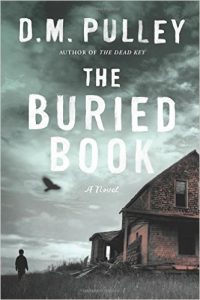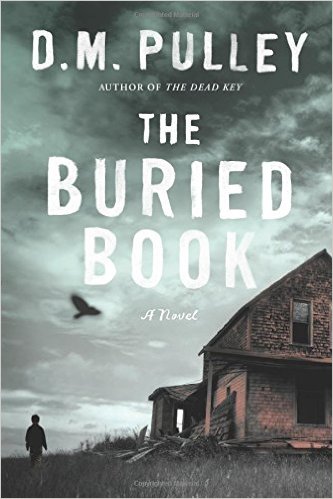 The Buried Book by D. M. Pulley
When Althea Leary abandons her nine-year-old son, Jasper, he's left on his uncle's farm with nothing but a change of clothes and a Bible.
It's 1952, and Jasper isn't allowed to ask questions or make a fuss. He's lucky to even have a home and must keep his mouth shut and his ears open to stay in his uncle's good graces. No one knows where his mother went or whether she's coming back. Desperate to see her again, he must take matters into his own hands. From the farm, he embarks on a treacherous search that will take him to the squalid hideaways of Detroit and back again, through tawdry taverns, peep shows, and gambling houses.
As he's drawn deeper into an adult world of corruption, scandal, and murder, Jasper uncovers the shocking past still chasing his mother—and now it's chasing him too.
"An evocative, deeply-felt story of innocence lost that glows with the slow burn of suspense." —Lou Berney, Edgar-winning author of The Long and Faraway Gone
"A beguiling family drama that sucks you in and never lets go." —Simon Wood, author The One That Got Away
"With a remarkable protagonist, a fully rendered setting, and plenty of surprises, D.M. Pulley weaves an enthralling mystery while also showing the power of a child's love for his mother." —Ann Howard Creel, bestselling author of While You Were Mine

Purchase Links
_____________________________
She'll risk her life—and her heart.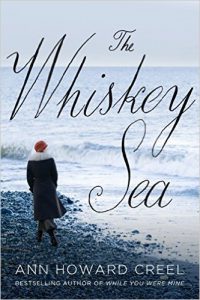 The Whiskey Sea by Ann Howard Creel
Motherless and destitute, Frieda Hope grows up during Prohibition determined to make a better life for herself and her sister, Bea. The girls are taken in by a kindly fisherman named Silver, and Frieda begins to feel at home whenever she is on the water. When Silver sells his fishing boat to WWI veteran Sam Hicks, thinking Sam would be a fine husband for Frieda, she's outraged. But Frieda manages to talk Sam into teaching her to repair boat engines instead, so she has a trade of her own and won't have to marry.
Frieda quickly discovers that a mechanic's wages won't support Bea and Silver, so she joins a team of rumrunners, speeding into dangerous waters to transport illegal liquor. Frieda becomes swept up in the lucrative, risky work—and swept off her feet by a handsome Ivy Leaguer who's in it just for fun.
As danger mounts and her own feelings threaten to drown her, can Frieda find her way back to solid ground—and to a love that will sustain her?
.


Purchase Links
_____________________________
A thrilling read!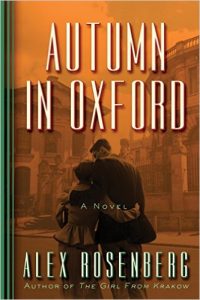 Autumn in Oxford by Alex Rosenberg
After being blacklisted for having communist sympathies as a student twenty years before, Pulitzer Prize–winning historian Tom Wrought escapes America's Cold War climate to teach at Oxford. There, he falls in love with Liz Spencer, a beautiful married woman. When Liz's husband is pushed in front of a train in the London Underground, Tom is immediately arrested for the murder. Scotland Yard is convinced it has its man, as he had means, motive, and opportunity.
Certain of his innocence, Liz hires a young solicitor, Alice Silverstone, to defend Tom. But they discover that Tom's former secret work as an American spy made him a number of powerful enemies. Russian intelligence, British counterespionage, and even the FBI all may have reason to frame him. If Liz and Alice can find out who is behind the murder, they stand a chance of freeing Tom, but doing so puts all their lives at risk.

Purchase Links
_____________________________
Book clubs will find a lot of meaning in harmonizing their sexuality and deep faith after reading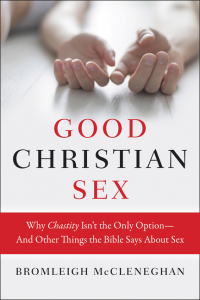 Good Christian Sex by Bromleigh McCleneghan
Many Christians in this country hear a singular ethic from their faith communities – absolute abstinence outside of marriage, and no exceptions regarding abortion, birth control, and being gay. As a result of this inflexible approach, many simply disengage, disconnecting their sex lives from their lives of faith.
In Good Christian Sex: Why Chastity Isn't the Only Option – And Other Things the Bible Says About Sex, Pastor Bromleigh McCleneghan grapples with the enduring conflict of Christianity and sex. She combines personal anecdotes with theological research, and uses a measured, non-judgmental, and sometimes humorous tone to make her case. She lays out theological and ethical questions that arise in the average, everyday experience of adult sexuality, and informs readers through these discussions in a clear and engaging way. In this much needed book, she:
Addresses the theological sense of pleasure.
Encourages people to think about virginity and sexual initiation as complex things.
Discusses modesty, nudity, and what it means to be vulnerable with other people.
Reflects on whether or not single Christians have to be celibate.
Considers how to recognize whether it's time to end a relationship, or make a go of it.
Pastor McCleneghan concludes that it is possible to bridge the gap between sin and human nature, providing hope where confusion, conflict or frustration had been, and lifting the veil of shame felt by many religious people. Good Christian Sex provides a much needed perspective that will liberate Christians to finally express their sexuality in realistic ways that are aligned with their faith.

Purchase Links
_____________________________
Please fill out our super short registration form (<—click here) by September 30th for a chance to win a set of up to ten copies of one of these great books for your book club! We will randomly choose a winner at the end of the month. This contest is open to clubs in the US only (our apologies to friends in other countries). 
Best of luck!
We 
LOVE

 Book Clubs!