_____________________________
Book clubs will love this unforgettable story of nature and human nature!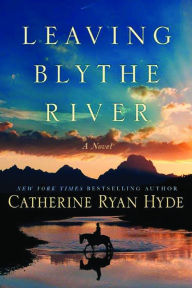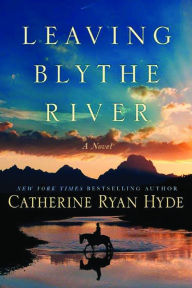 Leaving Blythe River by Catherine Ryan Hyde
New York Times bestselling author Catherine Ryan Hyde returns with an unforgettable story of courage.
Seventeen-year-old Ethan Underwood is totally unprepared to search for his father in the Blythe River National Wilderness. Not only is he small, scrawny, and skittish but he's barely speaking to the man after a traumatic betrayal. Yet when his father vanishes from their remote cabin and rangers abandon the rescue mission, suddenly it's up to Ethan to keep looking. Angry or not, he's his father's only hope.
With the help of three locals—a fearless seventy-year-old widow, a pack guide, and a former actor with limited outdoor skills—he heads into the wild. The days that follow transform Ethan's world. Hail, punishing sun, swollen rapids, and exhausting pain leave him wondering if he's been fooled yet again: Is his father out here at all? As the situation grows increasingly dire, Ethan realizes this quest has become about more than finding his dad.
From the bestselling author of Pay It Forward comes a story of nature revealing human nature—the trickiest terrain. Navigating an unforgiving landscape, Ethan searches himself for the ability to forgive his father—if he finds him alive.
.


Purchase Links
_____________________________
A story of courage and love: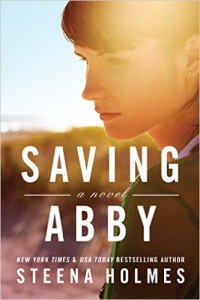 Saving Abby by Steena Holmes
All children's book illustrator Claire Turner ever wanted was to be a mother. After six years of trying to conceive, she and her husband, Josh, have finally accepted that she will never be pregnant with a child of their own.
Yet once they give up hope, the couple gets the miracle they've been waiting for. For the first few months of her pregnancy, Claire and Josh are living on cloud nine. But when she begins to experience debilitating headaches, blurred vision, and even fainting spells, the soon-to-be mother goes to the doctor and receives a terrifying diagnosis. Since any treatment could put their unborn baby's life at risk, the Turners must carefully weigh their limited options. And as her symptoms worsen, Claire will have to make an impossible decision: Save her own life, or save her child's?
USA Today and New York Times bestselling author Steena Holmes brings us an unforgettable story of one woman's courage and love.

Purchase Links
_____________________________
Book clubs will enjoy this classic romance!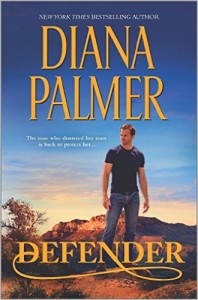 Defender by Diana Palmer
The man who shattered her trust is back to protect her… New York Times bestselling author Diana Palmer delivers a breathtaking story of second-chance love.
When Paul Fiore disappeared from Isabel Grayling's life, he told himself it was for all the right reasons. She was young and innocent, and he was her millionaire father's lowly employee. Three years on, Paul is the FBI agent assigned to Isabel's case. Too late, he realizes what life in her Texas mansion was really like back then—and how much damage he did when he left.
Once love-struck and sheltered, Isabel has become an assistant district attorney committed to serving the law, no matter how risky it gets. But right now, the man she can't forgive is the one thing standing between her and a deadly stalker. She knows Paul won't hesitate to protect her life with his own. But if she can't trust herself to resist him, how can she trust him not to break her heart all over again?

Purchase Links
_____________________________
How far would you go to have a family?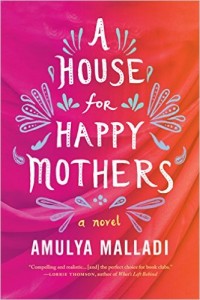 A House for Happy Mothers by Amulya Malladi
A stunning new novel—full of wit and warmth—from the bestselling author of The Mango Season.
In trendy Silicon Valley, Priya has everything she needs—a loving husband, a career, and a home—but the one thing she wants most is the child she's unable to have. In a Southern Indian village, Asha doesn't have much—raising two children in a tiny hut, she and her husband can barely keep a tin roof over their heads—but she wants a better education for her gifted son. Pressured by her family, Asha reluctantly checks into the Happy Mothers House: a baby farm where she can rent her only asset—her womb—to a childless couple overseas. To the dismay of friends and family, Priya places her faith in a woman she's never met to make her dreams of motherhood come true.
Together, the two women discover the best and the worst that India's rising surrogacy industry has to offer, bridging continents and cultures to bring a new life into the world—and renewed hope to each other.
"A wonderful novel that takes you through the journey of surrogacy and the heart-wrenching emotions of those involved." —Sejal Badani, author of Trail of Broken Wings
"How far would you go to have a family, and how far would you go to save the family you already have? In A House for Happy Mothers, Amulya Malladi skillfully and compassionately raises these questions in a story of two women yearning to protect their families. This is a thought-provoking, modern-day family saga set against the backdrop of traditional Indian and American maternal expectations."—Amy Sue Nathan, author of The Good Neighbor and The Glass Wives
"A sensitive exploration of the emotional terrain of motherhood and the socio-economic complexities of our global world. Amulya Malladi's novel contains no villains or heroes, just breathing, living characters who will draw you into their heartbreak."—Shilpi Somaya Gowda, New York Times bestselling author of Secret Daughter and The Golden Son
.


Purchase Links
_____________________________
Life and love in the Big Apple!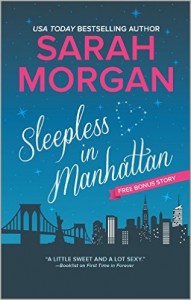 Sleepless in Manhattan by Sarah Morgan
USA TODAY bestselling author Sarah Morgan introduces a sizzling new trilogy about three best friends embracing life—and love—in Manhattan 
Cool, calm and competent, events planner Paige Walker loves a challenge. After a childhood spent in and out of hospitals, she's now determined to prove herself—and where better to take the world by storm than in the exhilarating bustle of Manhattan? But when Paige is let go from the job she loves, she must face her biggest challenge of all—going it alone.
Except launching her own events company is nothing compared to hiding her outrageous crush on Jake Romano—her brother's best friend, New York's most in-demand date, and the only man to break her heart. When Jake offers Paige's fledgling company a big chance, their still-sizzling chemistry starts giving her sleepless nights. But can she convince the man who trusts no one to take a chance on forever?
.


Purchase Links
_____________________________
Please fill out our super short registration form (<—click here) by June 30th for a chance to win a set of up to ten copies of one of these great books for your book club! We will randomly choose a winner at the end of the month. This contest is open to clubs in the US only (our apologies to friends in other countries). 
Best of luck!
We 
LOVE

 Book Clubs!