About The Summer Guest
• Hardcover: 400 pages
• Publisher: Harper (May 24, 2016)
What if Anton Chekhov, undisputed master of the short story, secretly wrote a novel—a manuscript hidden long ago that might have survived?
This tantalizing possibility drives The Summer Guest, a spellbinding story that draws together, across two centuries, the lives of three women through a moving, mysterious diary.
During the long, hot summer of 1888, an extraordinary friendship blossoms between Anton Chekhov and a young doctor named Zinaida Lintvaryova. Recently blinded by illness, Zinaida has retreated to her family's estate in the lush countryside of eastern Ukraine, where she is keeping a diary to record her memories of her earlier life. But when the Chekhov family arrives to spend the summer at a dacha on the estate, and she meets the middle son, Anton Pavlovich, her quiet existence is transformed by the connection they share. What begins as a journal kept simply to pass the time becomes an intimate, introspective narrative of Zinaida's singular relationship with this writer of growing fame.
More than a century later, in 2014, the publication of Zinaida's diary represents Katya Kendall's last chance to save her struggling London publishing house. Zinaida's description of a gifted young man still coming to terms with his talent offers profound insight into a literary legend, but it also raises a tantalizing question: Did Chekhov, known only as a short-story writer and dramatist, write a novel that has since disappeared? The answer could change history, and finding the manuscript proves an irresistible challenge for Ana Harding, the translator Katya hires. Increasingly drawn into Zinaida and Chekhov's world, Ana is consumed by her desire to find the "lost" book. As she delves deeper into the moving account of two lives changed by a meeting on a warm May night, she discovers that the manuscript is not the only mystery contained within the diary's pages.
Inspired by the real-life friendship between Chekhov and the Lintvaryov family, The Summer Guest is a masterful and utterly compelling novel that breathes life into a vanished world while exploring the transformative power of art and the complexities of love and friendship.

Purchase Links
HarperCollins | Amazon | Barnes & Noble
About Alison Anderson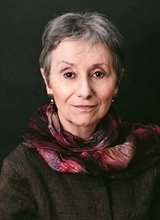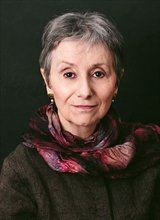 ALISON ANDERSON, a native Californian, works as a literary translator in the Swiss Alps. Her many translations include the Europa edition of Muriel Barbery's The Elegance of the Hedgehog, Ingrid Betancourt's memoir, and the work of JMG De Clezio. She has also written two previous novels and is the recipient of a National Endowment for the Arts Literary Translation Fellowship, as well as fellowships at the prestigious MacDowell Colony and the Hawthornden Retreat for Writers.
Find out more about Alison at her website.
Tour Stops
Tuesday, May 24th: BookNAround
Wednesday, May 25th: No More Grumpy Bookseller
Thursday, May 26th: A Bookish Way of Life
Wednesday, June 1st: Just One More Chapter
Thursday, June 2nd: Hopelessly Devoted Bibliophile
Monday, June 6th: Reading Reality
Tuesday, June 7th: A Literary Vacation
Wednesday, June 8th: #redhead.with.book
Wednesday, June 8th: Emerald City Book Review
Thursday, June 9th: Olduvai Reads
Monday, June 13th: A Book Geek
Monday, June 13th: Reading to Distraction
Monday, June 20th: Books on the Table
Tuesday, July 5th: Worth Getting in Bed For
Tuesday, July 26th: I'm Shelf-ish