_____________________________
Book Clubs will find that love goes on in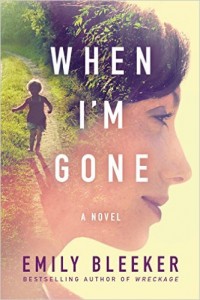 When I'm Gone by Emily Bleeker
Dear Luke,
First let me say—I love you…I didn't want to leave you…
Luke Richardson has returned home after burying Natalie, his beloved wife of sixteen years, ready to face the hard job of raising their three children alone. But there's something he's not prepared for—a blue envelope with his name scrawled across the front in Natalie's handwriting, waiting for him on the floor of their suburban Michigan home.
The letter inside, written on the first day of Natalie's cancer treatment a year ago, turns out to be the first of many. Luke is convinced they're genuine, but who is delivering them? As his obsession with the letters grows, Luke uncovers long-buried secrets that make him question everything he knew about his wife and their family. But the revelations also point the way toward a future where love goes on—in written words, in memories, and in the promises it's never too late to keep.

Purchase Links
_____________________________
This is a page-turner book clubs will love!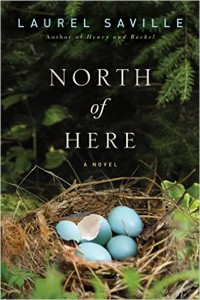 North of Here by Laurel Saville
Many may dream of a simpler life in the north woods, far away from the complications of the modern world. But in her absorbing and uncompromising second novel, North of Here (Lake Union; March 1, 2016), Laurel Saville reveals the dark side of such a life for four young people living in the Adirondack Mountains. This story of misguided decisions, a dangerous back-to-nature cult, and the universal search for meaning and love intertwines these troubled lives into a riveting blend of penetrating love story and persuasive page-turner. Saville, author of the #1 Kindle bestseller Henry and Rachel, once again taps her astute narrative powers in a tale of tragedy, survival, and love.
At the heart of the drama are four unforgettable, strikingly-drawn characters:
Miranda: A young "heiress" who discovers that the mountain property she has inherited is encumbered by her father's debts and misdealing.
Dix: A self-assured "mountain man" who is really an educated, financially secure son of two accomplished professionals.
Darius: A preppy trust fund refugee who turns his own quest for meaning into a dangerous back-to-nature cult bent on healing lost souls
Sally: A brassy, street-smart social worker who, despite being perpetually unlucky in love, ultimately has the foresight to see the perils of loving Darius.
As this masterful novel unfolds, these four will become inextricably entwined in troubles that far exceed simple crimes of the heart.
.


Purchase Links
_____________________________
What happens when the guy you're interested in is not at your level?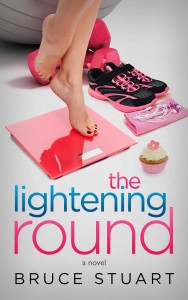 The Lightening Round by Bruce Stuart
The blockbuster SerialTeller serial THE LIGHTENING ROUND is now a novel. In THE LIGHTENING ROUND, Hannah More, a sassy single mom with weight issues, reluctantly enters Ultimate Level, a San Francisco gym which groups its members based on their weight and fitness levels. Much to her shock, Hannah actually finds that this crazy "fitness experience" works well for her. That is, until she falls for another gym member who is on a different level. Ultimate Level's rigidly enforced policies only allow its members to communicate with members on different levels in person for 15 minutes every two weeks both inside and outside of the gym. Hannah will have to come up with some rather ingenious and comic schemes in order to land the romance of her dreams.

Purchase Links
_____________________________
Please fill out our super short registration form (<—click here) by March 31st for a chance to win a set of up to ten copies of one of these great books for your book club! We will randomly choose a winner at the end of the month. This contest is open to clubs in the US only (our apologies to friends in other countries). 
Best of luck!
We 
LOVE

 Book Clubs!