Hardcover
Publisher: Little A (June 1, 2016)
Andy Carter was happy. He had a solid job. He ran 5Ks for charity. He was living a nice, safe Midwestern existence. And then his wife left him for a handsome paramedic down the street.
We're All Damaged begins after Andy has lost his job, ruined his best friend's wedding, and moved to New York City, where he lives in a tiny apartment with an angry cat named Jeter that isn't technically his. But before long he needs to go back to Omaha to say good-bye to his dying grandfather.
Back home, Andy is confronted with his past, which includes his ex, his ex's new boyfriend, his right-wing talk-radio-host mother, his parents' crumbling marriage, and his still-angry best friend.
As if these old problems weren't enough, Andy encounters an entirely new complication: Daisy. She has fifteen tattoos, no job, and her own difficult past. But she claims she is the only person who can help Andy be happy again, if only she weren't hiding a huge secret that will mess things up even more. Andy Carter needs a second chance at life, and Daisy—and the person Daisy pushes Andy to become—may be his last chance to set things right.
"In We're All Damaged, Matthew Norman has crafted a fast-paced, funny, and touching story. Comparisons to Tropper and Hornby will be made, and deservedly so, but Norman's voice and characters are fresh and all his own. A winning novel that is sure to make you laugh, cry and nod in recognition as all the best books do." —Catherine McKenzie, bestselling author of Hidden and Smoke

Purchase Links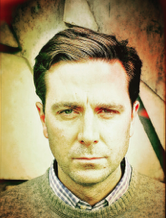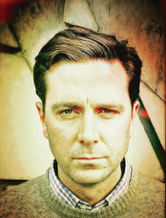 About Matthew Norman
Matthew Norman lives in Baltimore with his wife and their two daughters. His writing has appeared on Salon, the Good Men Project, and the Weeklings. His first novel, Domestic Violets, was nominated for a Goodreads Choice Award in Best Humor.
Connect with Norman
Matthew Norman's TLC Book Tours TOUR STOPS
Wednesday, June 1st: Book Chatter
Thursday, June 2nd: Bookchikdi
Friday, June 3rd: Books a la Mode – author guest post
Monday, June 6th: 5 Minutes for Books
Tuesday, June 7th: Bewitched Bookworms
Wednesday, June 8th: Lavish Bookshelf
Thursday, June 8th: Patricia's Wisdom
Monday, June 13th: A Bookish Affair
Monday, June 13th: Kahakai Kitchen
Tuesday, June 14th: Thought on This 'n That
Wednesday, June 15th: Write Meg
Thursday, June 16th: Good Girl Gone Redneck
Wednesday, June 22nd: Satisfaction for Insatiable Readers