_____________________________
Book clubs will love this tale of holiday spirit corrupted by greed!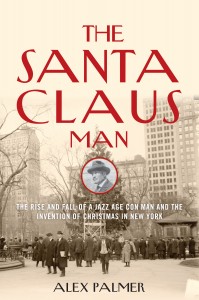 The Santa Claus Man by Alex Palmer
Miracle on 34th Street meets The Wolf of Wall Street in this true crime adventure, set in New York City in the Roaring Twenties.
Before the charismatic John Duval Gluck, Jr. came along, letters from New York City children to Santa Claus were destroyed, unopened, by the U.S. Post Office Department. Gluck saw an opportunity, and created the Santa Claus Association. The effort delighted the public, and for 15 years money and gifts flowed to the only group authorized to answer Santa's mail. Gluck became a Jazz Age celebrity, rubbing shoulders with the era's movie stars and politicians, and even planned to erect a vast Santa Claus monument in the center of Manhattan — until Gotham's crusading charity commissioner discovered some dark secrets in Santa's workshop.
The rise and fall of the Santa Claus Association is a caper both heartwarming and hardboiled, involving stolen art, phony Boy Scouts, a kidnapping, pursuit by the FBI, a Coney Island bullfight, and above all, the thrills and dangers of a wild imagination. It's also the larger story of how Christmas became the extravagant holiday we celebrate today, from Santa's early beginnings in New York to the country's first citywide tree lighting to Macy's first grand holiday parade. The Santa Claus Man is a holiday tale with a dark underbelly, and an essential read for lovers of Christmas stories, true crime, and New York City history.
Other holiday highlights found in The Santa Clause Man:
       The secret history of Santa letters, including a trove of original Santa letters and previously unpublished correspondences between the post office and charity groups arguing whether Santa's mail should be answered.
       The surprising origins of Christmas as we celebrate it today. From "Twas the Night Before Christmas" to the image of Santa Claus popularized by Coca-Cola, this book outlines how modern Christmas came to be, and includes a standalone timeline of holiday milestones.
       The rise of modern-day charity— and charity fraud. Unchecked giving exploded after the First World War and this book follows this growth, as well as some of the most egregious exploiters of the country's goodwill (including the Santa Claus Man himself), and how they were finally exposed.
       Dozens of original vintage holiday photos, including a sculpture of Santa Claus made of 5,000 pulped letters to Santa, and a detailed sketch of a proposed Santa Claus Building, planned but never built in midtown Manhattan.
"Required reading" — New York Post
"A rich, sensational story of holiday spirit corrupted by audacity and greed, fueled by the media at the dawning of the Jazz Age."— Greg Young, cohost of Bowery Boys NYC history podcast

Purchase Links
_____________________________
How far would you go?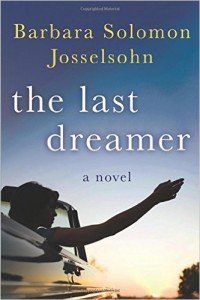 The Last Dreamer by Barbara Solomon Josselsohn
Iliana Passing—wife, mother, and former acclaimed journalist—gave up her career to start a family. Almost fifteen years later, despite how much she loves her husband and kids, she can't help wondering how she ended up with a life spent carpooling and running errands.
Ready to get back into the journalism game, Iliana searches for an exciting lead. When she discovers that Jeff Downs, the heartthrob star of an old TV show and her girlhood crush, now owns a nearby textile company, she thinks she's found her story: teen celebrity and its aftermath. But as Iliana gets to know Jeff, the two grow closer than she ever could've imagined. Now that her teenage dream has walked into her present-day reality, how far will she go to entertain an old fantasy?
"In this engaging debut novel, Josselsohn delves into the anxieties and insecurities of modern womanhood as well as the whims of celebrity-obsessed culture." —Kirkus Reviews

Purchase Links
_____________________________
Love in Big Sky Country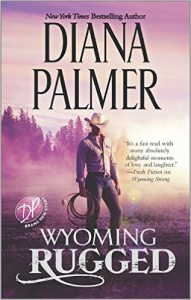 Wyoming Rugged by Diana Palmer
New York Times and USA TODAY bestselling author Diana Palmer is back in Wyoming with a tale of love born in Big Sky Country…
Billionaire oilman Blair Coleman has always taken care of his business. After having been used and cast aside by a woman he thought he loved, his personal life is far from his first priority. He knows only one has ever truly cared for him—but the irresistible blonde beauty is the daughter of his best friend.
Niki Ashton has seen her father's friend wounded and she's seen him fight. Blair is the strongest—and most stubborn—man she's ever known. That very heart and passion makes him the man of her dreams, but whenever they've been in danger of getting close, Blair has always pushed her away.
It takes a possible tragedy to strip away all of Blair's misgivings. Now it's all or nothing: marriage, baby, family, forever. But will the choice be too much for Niki…or too late?
"Palmer…is the queen of desperado quests for justice and true love." -Publishers Weekly

Purchase Links
_____________________________
Forgiveness and family ties are the themes in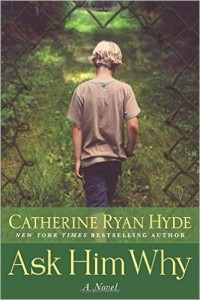 Ask Him Why by Catherine Ryan Hide
From the bestselling author of Pay It Forward comes the stunning and emotional story of a young soldier's unthinkable act…and the bonds of a sister and brother's love.
Ruth and her little brother, Aubrey, are just teenagers when their older brother ships off to Iraq. When Joseph returns, uninjured, only three and a half months later, Ruth is happy he is safe but also deeply worried. How can it be that her courageous big brother has been dishonorably discharged for refusing to go out on duty? Aubrey can't believe that his hero doesn't have very good reasons.
Yet as the horrifying details of the incident emerge, Joseph disappears. In their attempts to find him, Ruth and Aubrey discover he has a past far darker than either of them could imagine. But even as they learn more about their brother, important questions remain unanswered—why did he betray his unit, his country, and now his family? Joseph's refusal to speak ignites a fire in young Aubrey that results in a disastrous, and public, act of rebellion.
The impact of Joseph's fateful decision one night in Baghdad will echo for years to come, with his siblings caught between their love for him and the media's engulfing frenzy of judgment. Will their family ever make their way back to each other and find a way to forgive?
"As in her internationally renowned Pay It Forward (2000), she delivers a story full of intense emotion that, while at times heavy with heartbreak and despair, ultimately delivers a powerful and rewarding message of hope and redemption." —Booklist

Purchase Links
_____________________________
Book clubs will love the rich details of the ancient world in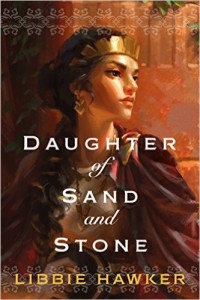 Daughter of Sand and Stone by Libbie Hawker
When Zenobia takes control of her own fate, will the gods punish her audacity?
Zenobia, the proud daughter of a Syrian sheikh, refuses to marry against her will. She won't submit to a lifetime of subservience. When her father dies, she sets out on her own, pursuing the power she believes to be her birthright, dreaming of the Roman Empire's downfall and her ascendance to the throne.
Defying her family, Zenobia arranges her own marriage to the most influential man in the city of Palmyra. But their union is anything but peaceful—his other wife begrudges the marriage and the birth of Zenobia's son, and Zenobia finds herself ever more drawn to her guardsman, Zabdas. As war breaks out, she's faced with terrible choices.
From the decadent halls of Rome to the golden sands of Egypt, Zenobia fights for power, for love, and for her son. But will her hubris draw the wrath of the gods? Will she learn a "woman's place," or can she finally stake her claim as Empress of the East?
"Richly detailed and meticulously researched—Libbie Hawker brings the ancient world vibrantly to life." —Kate Quinn, national bestselling author of Lady of the Eternal City
"Libbie Hawker writes exquisitely layered historical novels with a deft, fresh voice. Her heroines are at once powerful and completely real, and she draws them with both compassion and a keen sense of observation of human nature." —V. M. Black, New York Times bestselling author

Purchase Links
_____________________________
Please fill out our super short registration form (<—click here) by December 31st for a chance to win a set of up to ten copies of one of these great books for your book club! We will randomly choose a winner at the end of the month. This contest is open to clubs in the US only (our apologies to friends in other countries). 
Best of luck!
We 
LOVE

 Book Clubs!